"Digital marketing is no longer just a channel, it's the foundation of modern marketing. As we move forward, brands must prioritize data-driven insights, customer-centric strategies, and innovative technologies to stay ahead of the curve." – Satya Nadella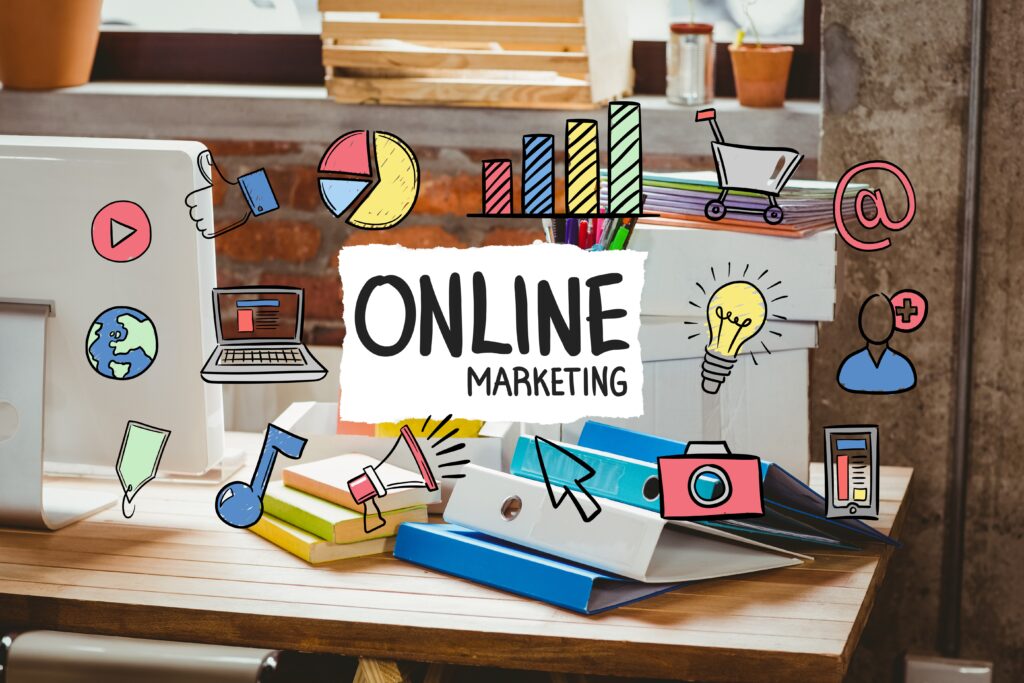 Digital marketing is a space for continuity and transition. Online marketing is rapidly developing alongside technological advancements and outperforming ordinary advertising techniques
Integrating the current and upcoming trends of the future beholds new avenues of opportunities for businesses and consumers alike.
In this blog, we have compiled a list of significant innovations and trends that are anticipated to fundamentally alter the field of digital marketing in the upcoming years based on our experience of ten years in the digital marketing profession.
Table of Contents
Marketing Technology and Marketing Automation
Artificial Intelligence
AR and VR
Chatbots
Content marketing
Curated content:
User-Generated Content
Inclusivity and Personalization
Voice Search
Social selling and Social commerce
1. Marketing Technology and Marketing Automation
Marketing technology, also known as MarTech, refers to the set of technological resources utilized by marketers to develop, implement, and evaluate their marketing campaigns.
This system consists of social media management tools, analytics software, and platforms for customer relationship management.
MarTech has turned into an essential part of modern marketing, empowering businesses to automate operations, enhance efficiency, and obtain valuable information about their customers' behaviors and preferences.
Marketing automation is a subset of MarTech that automates specific repetitive marketing tasks, saving time and improving efficiency.
It is mainly used in email marketing, social media posting, and ad campaigns. By automating these tasks, businesses can improve efficiency and provide a more personalized experience for their customers.
Marketing automation saves time and allows marketers to focus on high-level activities.
2. Artificial Intelligence
Half of marketing experts are already making the most of Artificial Intelligence (AI) in their strategies.
AI has been revolutionizing digital marketing, and AI-generated content is becoming increasingly popular, marketers can create high-quality content quickly and efficiently, saving time and resources.
AI can also be used to analyze data, and automate repetitive tasks.
AI-powered tools can help marketers analyze customer data and provide insights into customer behavior and preferences.
By automating processes, enhancing personalization, enhancing targeting, creating content, and enhancing analytics, AI is altering digital marketing.
AI technology will undoubtedly play a bigger role in determining the future of digital marketing as it continues to advance.
3. AR and VR:
Augmented Reality (AR) and Virtual Reality (VR) are two technologies that have been gaining popularity in recent years.
With the help of AR and VR, marketers can create immersive and engaging experiences for their customers, providing a unique and memorable brand experience.
As AR and VR technology becomes more accessible, we can expect to see more businesses incorporate these technologies into their marketing strategies.
AR and VR can also be used to increase engagement and brand awareness. Brands can create AR or VR experiences that allow customers to interact with their products or services in a unique way, increasing their interest and engagement.
4. Chatbots
Automated tools called chatbots can assist businesses in interacting with their customers and offering personalized support.
According to a survey by HubSpot, 47% of consumers are open to purchasing products through chatbots.
In recent years, chatbots have gained popularity in digital marketing as they can improve customer service and save time and resources for businesses.
These AI-powered tools can provide customers with instant answers to their inquiries, product recommendations, and complete transactions.
Chatbots reduce response times and improve customer satisfaction by providing instant answers to queries.
Additionally, they can be integrated with other digital marketing tools and can automate repetitive tasks, such as processing orders and responding to customer inquiries.
Chatbots can gather customer data, which can be used to improve marketing strategies, and can be personalized to match a business's brand and voice, creating a consistent customer experience across all touchpoints.
5. Content marketing
Additionally, a study by Demand Metric found that content marketing generates three times as many leads as traditional outbound marketing but costs 62% less. AI content, social media Content creation.
Content marketing is an essential component of digital marketing, and there are several trends and technologies that are shaping the future of content creation.
AI-generated content, social media content creation, social selling, and social commerce are just a few of the trends that are revolutionizing content marketing.
According to a report by HubSpot, video is the most popular form of content among consumers, with 54% of consumers saying they want to see more video content from businesses.
Video marketing has been a popular trend in digital marketing for several years, and short-form videos are becoming increasingly popular.
With the rise of platforms like TikTok and Instagram Reels, businesses are finding new and innovative ways to create engaging short-form video content.
6. Curated content:
Curated content refers to the process of collecting and sharing relevant content from external sources with your audience.
A report by Curata found that businesses that use curated content see a 29% increase in website traffic and a 24% increase in engagement.
Curated content can also help to save time and resources for businesses as they don't need to create all the content themselves.
Curated content is cost-effective and saves time
It enhances brand authority by establishing businesses as thought leaders in their industry and can provide your audience with valuable information.
Curated content is engaging and builds a loyal following
It helps with SEO by providing fresh and relevant content and building backlinks
Curated content is an effective digital marketing strategy for providing value to the audience
7. User-Generated Content (UGC)
User-Generated Content (UGC) is an essential content marketing tool created by customers or anyone who is not a part of the organization.
UGC can offer social proof for a brand and help boost engagement and brand loyalty.
UGC can take many forms, such as reviews, social media posts, or user-generated videos.
UGC can also help businesses save time and resources on content creation, by showcasing customer experiences and providing insights into their preferences and behaviors.
As a cost-effective marketing strategy, UGC can benefit businesses of all sizes, helping to build trust with their audience and improve their reputation online.
8. Inclusivity and Personalization
Inclusivity and personalization are becoming increasingly important in the digital marketing space.
Inclusivity involves creating content that is accessible to all, regardless of their background or abilities.
Inclusivity has become an essential component of digital marketing, and businesses that prioritize inclusivity are more likely to connect with a broader audience and build a loyal customer base.
Personalization is the process of knowing your current and prospective customers' needs, preferences, and interests so that you can serve them exactly what they're looking for when they're looking for it.
In response to a survey conducted by Accenture, 91% of consumers prefer to shop with brands that recognise, remember, and offer suitable deals and recommendations.
Personalization, when done correctly, can help you engage customers better through relevant communications, provide exceptional customer experiences, increase loyalty and retention, and increase sales.
Both inclusivity and personalization can help to increase engagement and loyalty from your audience.
9. Voice search
Voice search is becoming increasingly popular, especially with the rise of smart speakers and voice assistants.
In a research study done by Microsoft, it was discovered that 72% of those who own voice-activated speakers claim to use them on a daily basis.
With voice search, businesses need to ensure that their content is optimized for voice search queries.
By optimizing digital content for voice search, businesses can improve the inclusivity of their content and reach a wider audience.
Voice search also promotes inclusivity for those who may find it difficult to use traditional search methods and makes digital content more accessible to differently-abled individuals.
10. Social selling and Social commerce
Social selling and social commerce involve using social media platforms to sell products or services directly to consumers.
Social selling is different from social commerce, despite the fact that they are both related to using social media for business purposes.
Social selling focuses on developing relationships and nurturing leads through social media, whereas social commerce focuses on selling products or services directly through social media platforms.
While social selling focuses more on gaining the audience's trust and offering value, social commerce is more concerned with giving users of social media an effortless and easily accessible way to shop.
Based on an analysis by eMarketer, global social commerce sales are projected to reach $604.5 billion by 2027, expanding at a CAGR of 31.4% from 2020 to 2027.
This trend is becoming increasingly popular as social media platforms continue to evolve and become more e-commerce-friendly.
Businesses can use social media to build relationships with their customers, showcase their products, and drive sales.
In the ever-evolving world of digital marketing, it can be easy to get swept up in the latest trends and buzzwords.
However, it's important not to lose sight of the foundational aspects of digital marketing that still drive results for businesses.
Your website, SEO, email, social media, digital ads, content management, and reputation management are still essential components of any successful digital marketing strategy.
As we look to the future, there are many exciting opportunities for brands to embrace new technologies and trends.
Looking ahead to the year 2023 and beyond, it's important to find the middle ground between innovative new approaches and time-tested tactics that have proven successful in the past.
Our digital marketing program offers the opportunity to learn both.
If you're curious, you can explore our updated syllabus and revised course details to acquire more information.
ClearMyCourse is the best digital marketing institute in kochi, we will provide you a an exception learning journey you won't find anywhere else in kerala. To know more details, get in touch with us.