Get a High Paying

JOB

in

30

Days
Unlock the Power of Google AdWords & PPC Advertising Training in Kochi
Looking to learn Google Ads and PPC advertising?
Our expert trainers offer hands-on training sessions in Kochi and throughout Kerala that cater to all levels of experience.Our Google AdWords training in Kochi and Kerala is designed to provide you with the skills and knowledge you need to create effective campaigns, target the right audience, and achieve the best results for your business. Our Google Ads training courses cover a wide range of topics, from the basics of Google AdWords and PPC advertising to advanced targeting options and campaign optimization.
Register Today & Get

₹2000/-


Digital Marketing Scholarship from CMC
Master the Art of Online Advertising with Google AdWords and PPC Training in Kochi.Our flexible training options include online courses and in-person training sessions in Kochi and throughout Kerala. Whether you're a beginner or experienced advertiser, we have the training options you need to succeed.
Enroll in our Google Ads PPC training course today and get certified in Google AdWords and PPC advertising. Our courses are the best Google Ads online course in Kochi and are designed to provide you with the skills and knowledge you need to succeed in online advertising. Don't wait, sign up now and start seeing results!
Get Certified in Google AdWords and PPC Advertising with Our Training in Kochi
Becoming certified in Google Ads can provide a range of benefits, including:
1.Demonstrating your expertise in online advertising and Google Ads to potential clients and employers.
2.Increasing your earning potential by qualifying you for higher-paying job opportunities.
3.Enhancing your credibility and reputation in the digital marketing industry.
4.Staying up-to-date with the latest Google Ads features and updates to maintain a competitive edge.
5.Gaining access to exclusive resources and training materials to continue developing your skills and knowledge.
6.Expanding your professional network by connecting with other certified Google Ads professionals.
7.Demonstrating your commitment to professional development and excellence in your field.
Master the Art of PPC Advertising: Join Our Top-rated Training in Kochi
PPC (Pay-Per-Click) advertising has become a key component of digital marketing, with businesses of all sizes investing in this highly effective form of advertising. If you're looking to gain expertise in PPC and learn from industry experts, then our PPC Training in Kochi is the perfect choice for you.
Our training program is designed to provide you with in-depth knowledge and practical experience in all aspects of PPC, including campaign setup, keyword research, ad copywriting, landing page optimization, bid management, and performance analysis. Our team of industry experts has extensive experience in managing successful PPC campaigns for businesses across various industries, and they will share their knowledge and best practices with you.
At the end of our PPC training program, you'll have the skills and knowledge necessary to create and manage highly effective PPC campaigns that generate leads, sales, and revenue for your business. So, if you want to take your digital marketing skills to the next level, enroll in our PPC Training with industry experts today.
FAQ 
Q: What is Google Ads and who can use it?
A: Google Ads is an online advertising platform that lets businesses promote their products and services on Google search engine result pages and other websites. Anyone can use Google Ads, but it requires knowledge and expertise to create effective campaigns. Our Google AdWords and PPC training courses can help you acquire the skills needed to succeed in online advertising.
Q: What is Google Jobs and what are its benefits?
A: Google Jobs is a job search engine that aggregates job postings from various job sites and company career pages. Its benefits include access to a large database of job postings, the ability to search for jobs using specific criteria, and the ability to apply for jobs directly through the platform. Job seekers can also track their job search progress and receive alerts for new job postings.
Q: How can businesses use Google Jobs to find candidates?
A: Businesses can use Google Jobs to advertise their job openings and reach a large audience of job seekers. They can post their job openings on their own website and optimize the job posting with relevant keywords and information. Google Jobs will then automatically add it to its job search engine. Additionally, businesses can use paid job posting options to increase visibility and reach even more potential candidates.
Master Google Ads and PPC with CMC's Comprehensive Course Topics in Kochi
* Understanding the basics of Google Ads
* Setting up a Google Ads account and campaigns
*Keyword research and selection
*Creating effective ad copy and ad formats
*Ad targeting and placement options
*Bidding strategies and budget management
*Ad tracking and performance measurement
*A/B testing and optimization techniques
*Display advertising and remarketing
*Video advertising on YouTube
*Shopping ads and product listing ads
*Local advertising on Google Maps
*Ad extensions and their use cases
*Advanced topics such as script automation and custom audiences
"Acquire SEO Mastery with Professional Training in Kochi"
If you're looking for SEO training in Kochi, you're in the right place. 
Our SEO courses are designed to equip you with the knowledge and skills to succeed in the industry
Our Recently Placed Students
Clear My Course is a one-of-a-kind digital marketing institute in Kochi, Kerala that focuses on providing students with in-demand skills via carefully designed training programs.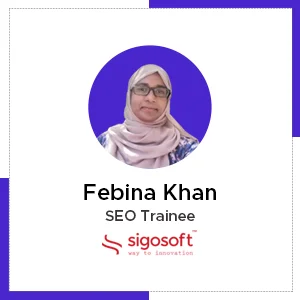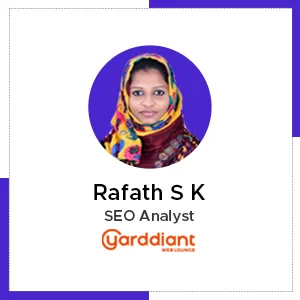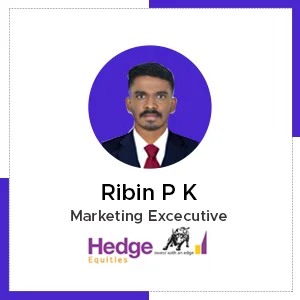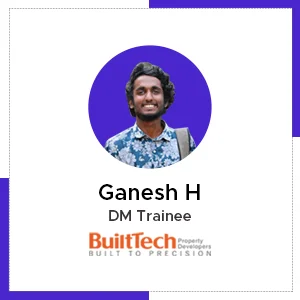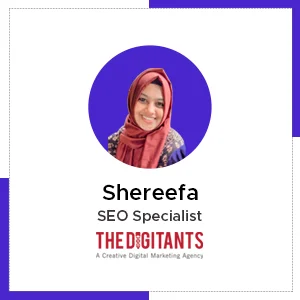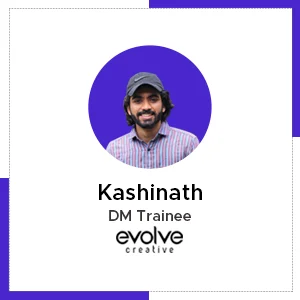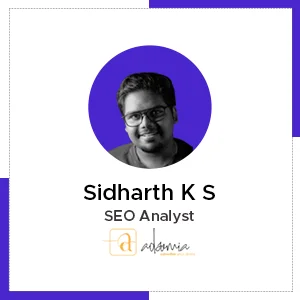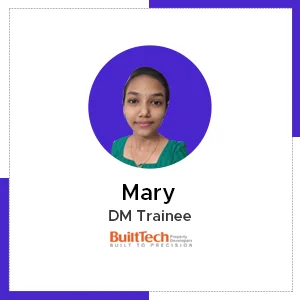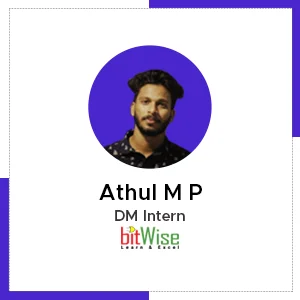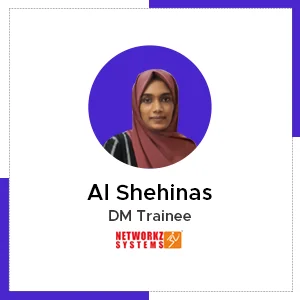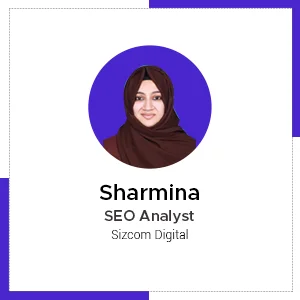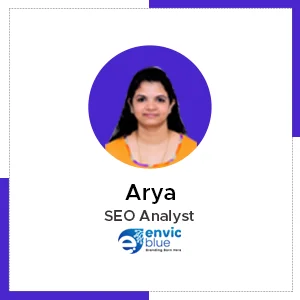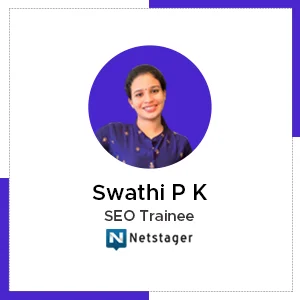 Over 150+ Students Placed  in reputed IT Companies all over the globe
Become a Google Ads Expert with CMC Digital Courses
See What Our Students Have To Say
Our educational excellence is the result of a collaborative effort. When you study at CMC, you can always rely on an in-house team of specialists for help and assistance anytime you need it.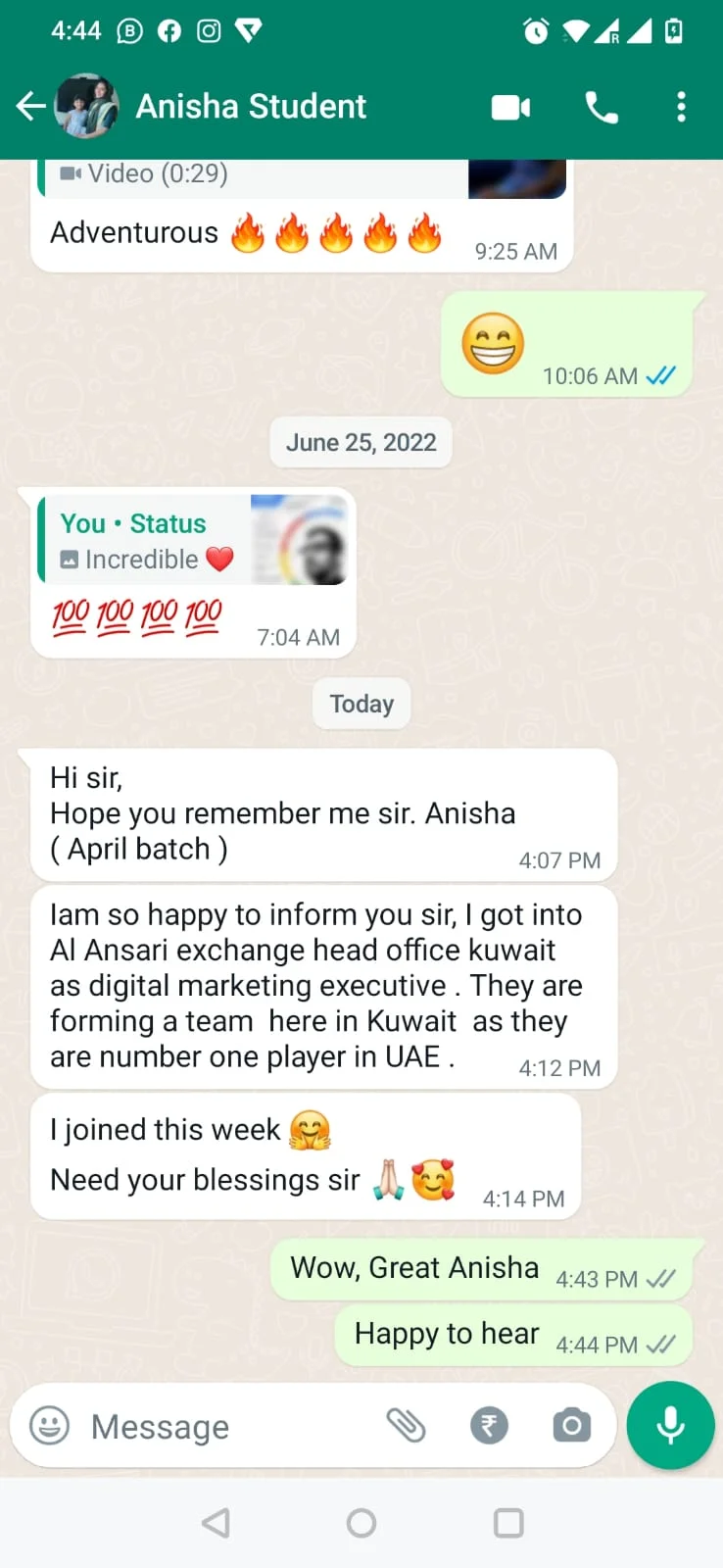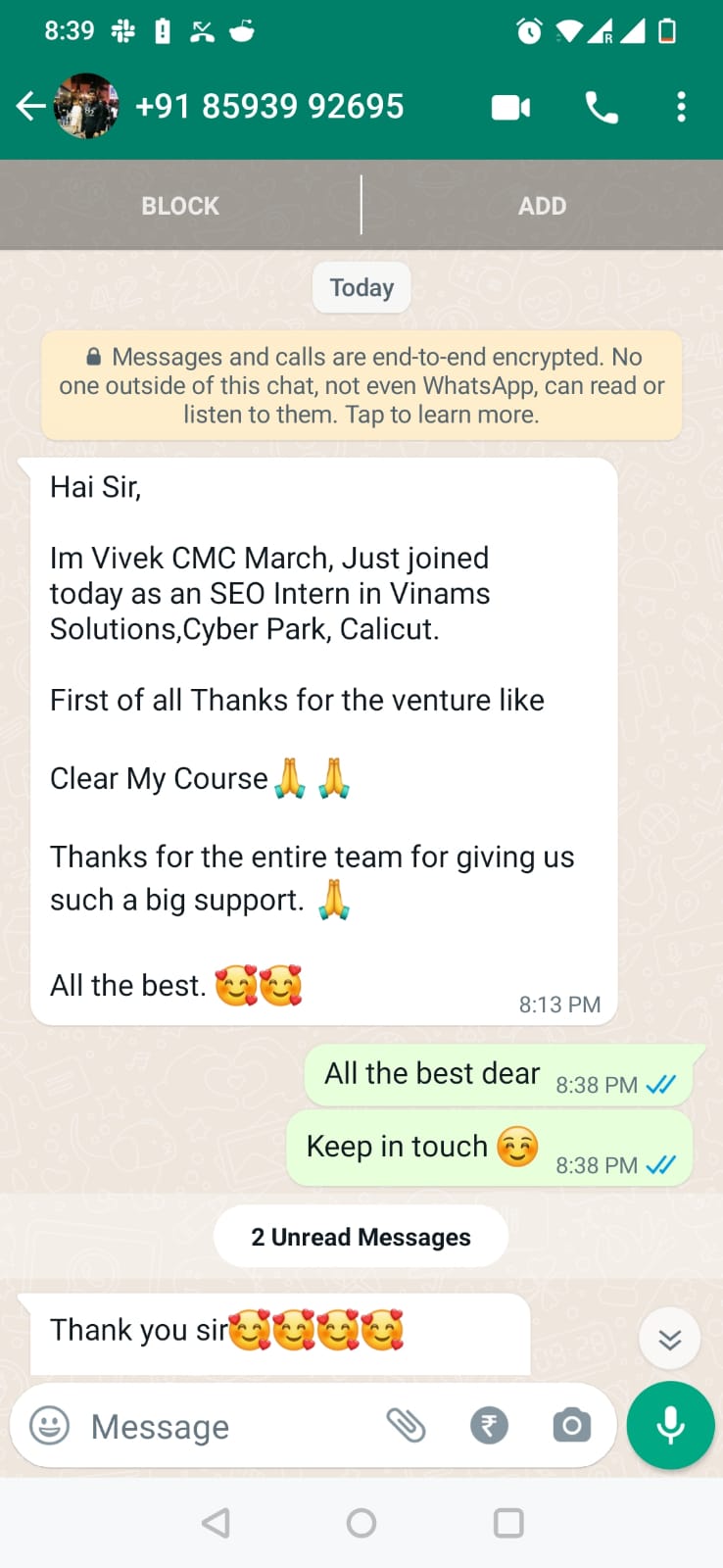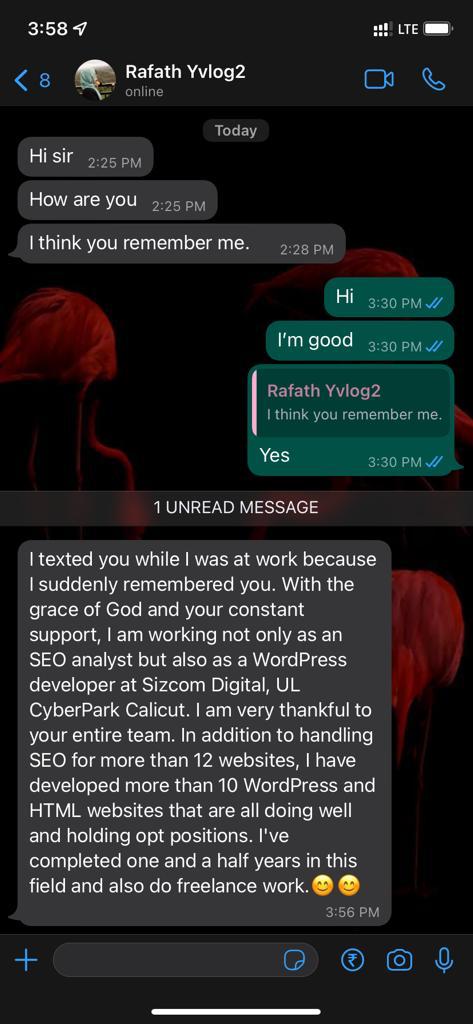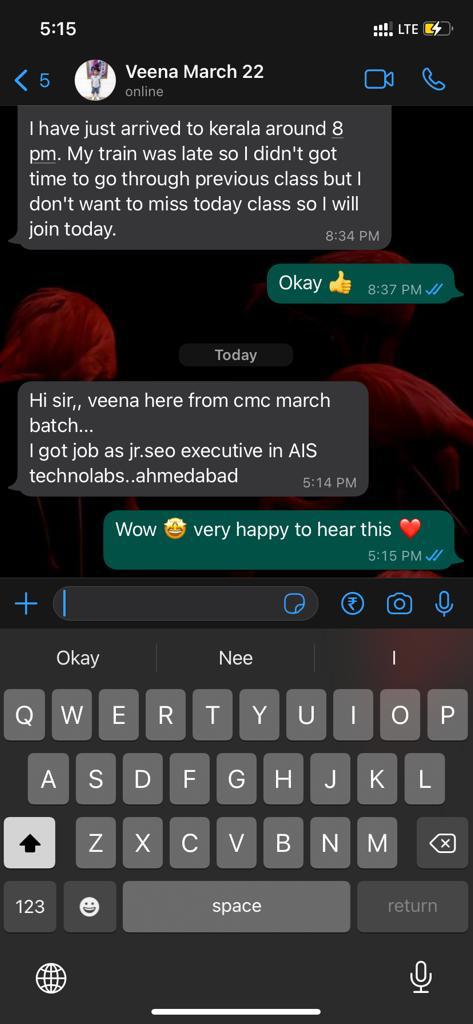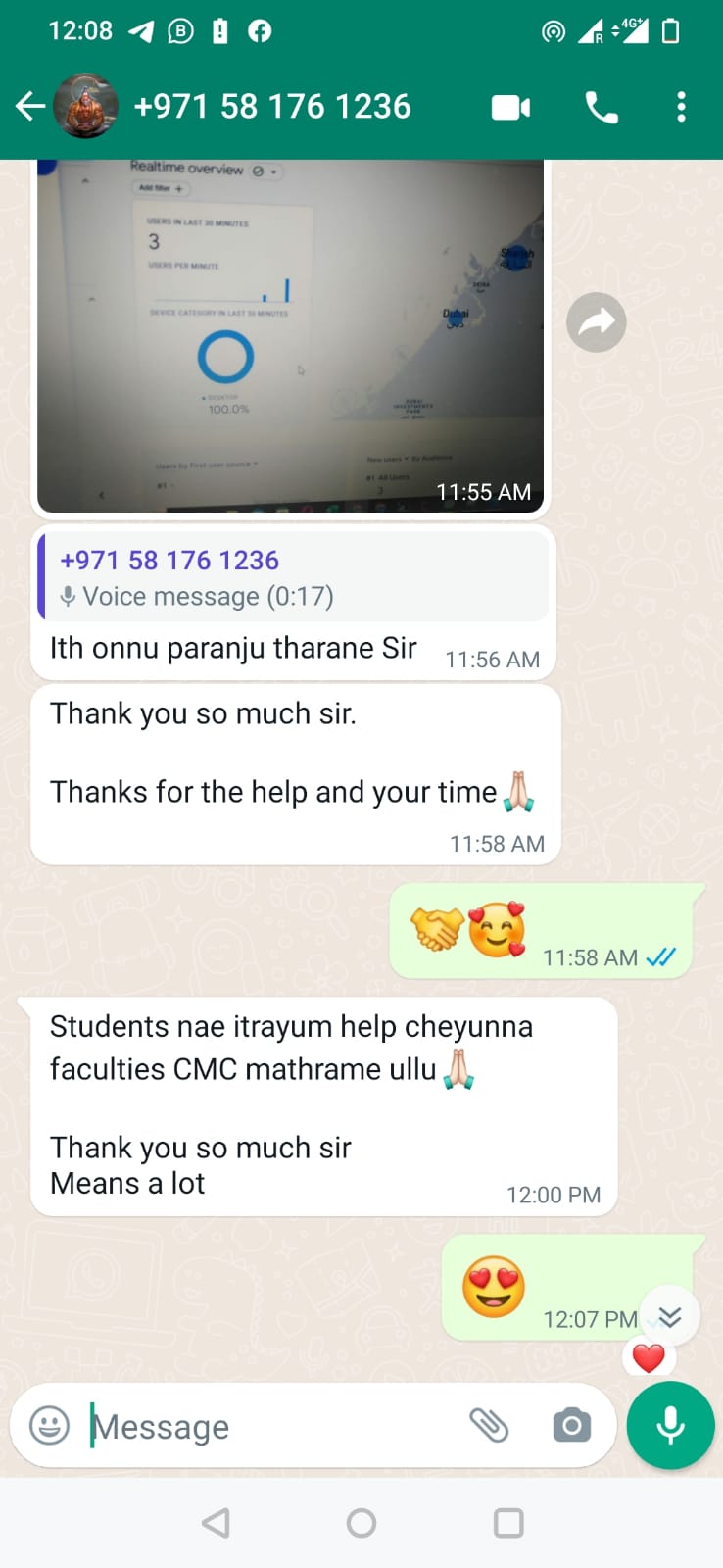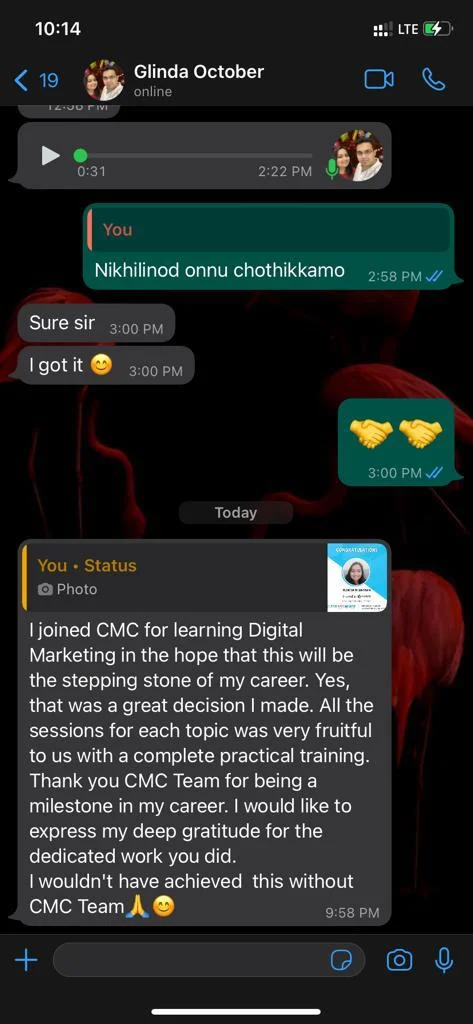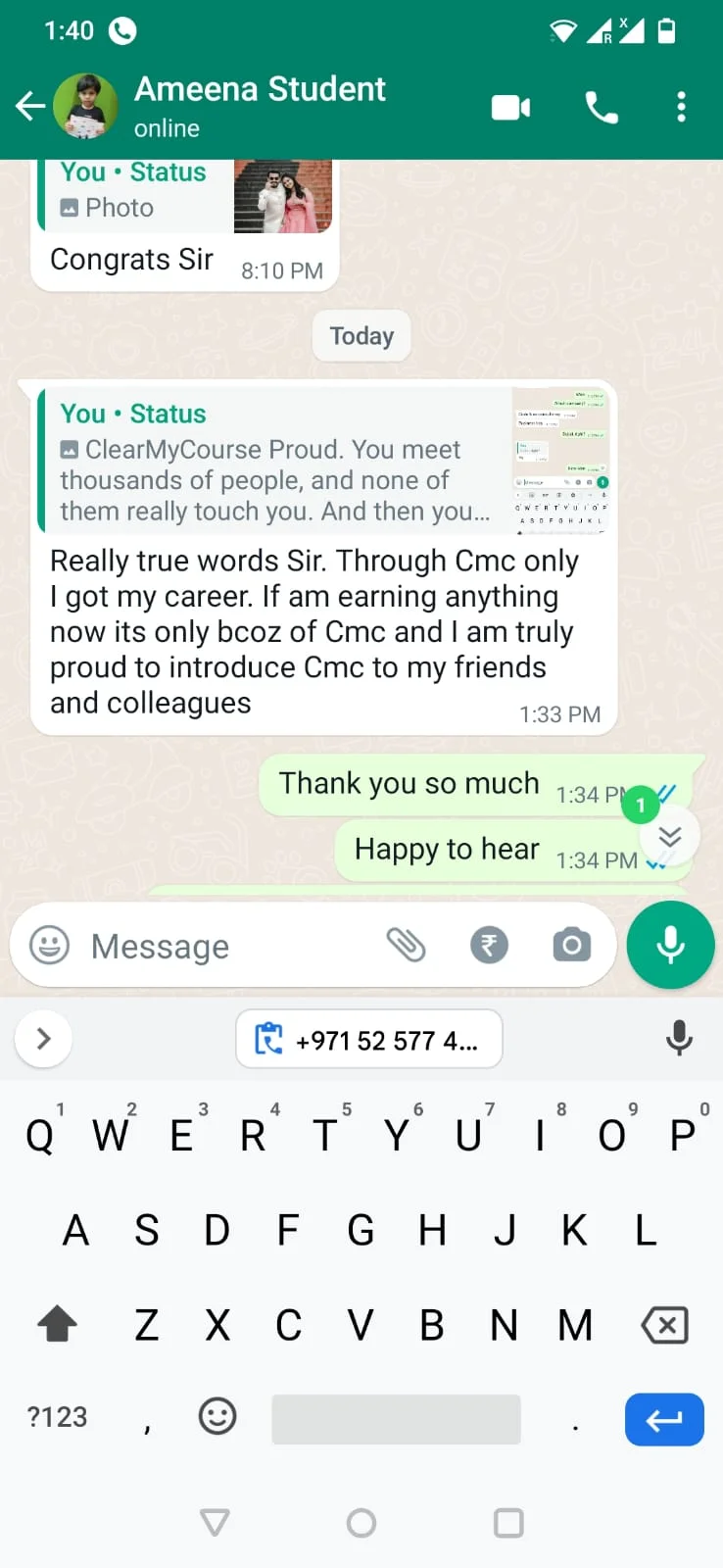 Register today and get 5 Live Classes for FREE
digital marketing online courses
100% Job Oriented Course to Master Digital Marketing
Learn how to construct a comprehensive marketing plan and launch campaigns across the most significant digital platforms to become a certified digital marketer.
WordPress Development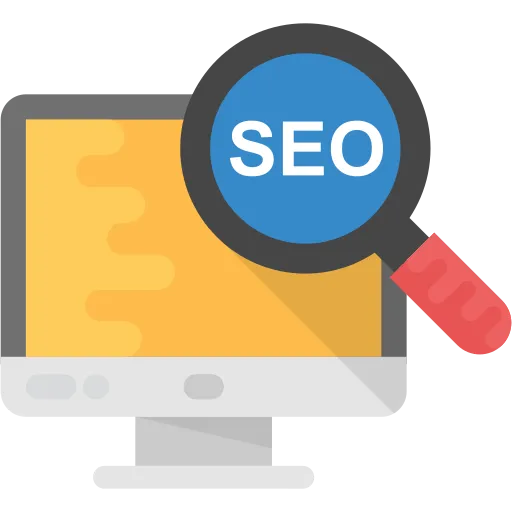 Search Engine Optimization
Google Analytics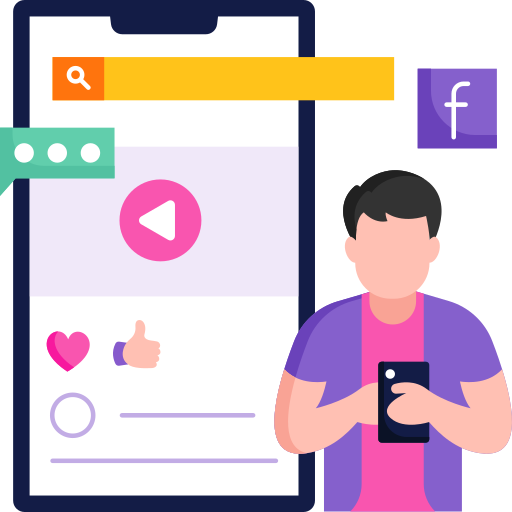 Social Media Marketing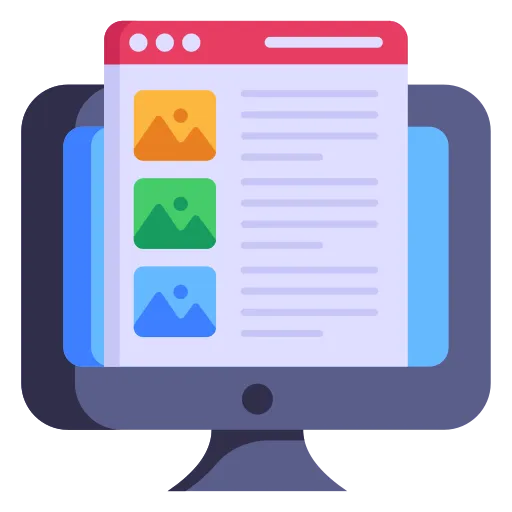 Content Marketing
#1 Job Oriented Digital Marketing Institute in Kerala
ഡിജിറ്റൽ മാർക്കറ്റിംഗ് സാധ്യതകൾ കേട്ടറിയൂ ..
Our Co-Founder Mr.Jijo Joseph had the good fortune to speak and share his thoughts on digital marketing on a special program aired on Club FM as part of the successful completion of 25 years in Internet India.
Social Media Marketing, Google Analytics, SEO, Google Ads, Email Marketing
Clear My Course is a one-of-a-kind digital marketing institute in Kochi, Kerala that focuses on providing students with in-demand skills via carefully designed training programs.

Best Digital Marketing Course in Kerala
Award Winning Digital Marketing Training Institute
200+ Workshops on Digital Marketing Courses and Career It's Opportunities

Agency Based Digital Marketing Institute
99% Practical Internet Marketing Course

Digital Marketing Fee In Part EMI.
Become a Digital Marketing Expert with CMC Digital Courses .
Talk to our Admissions Team to get your seats allocated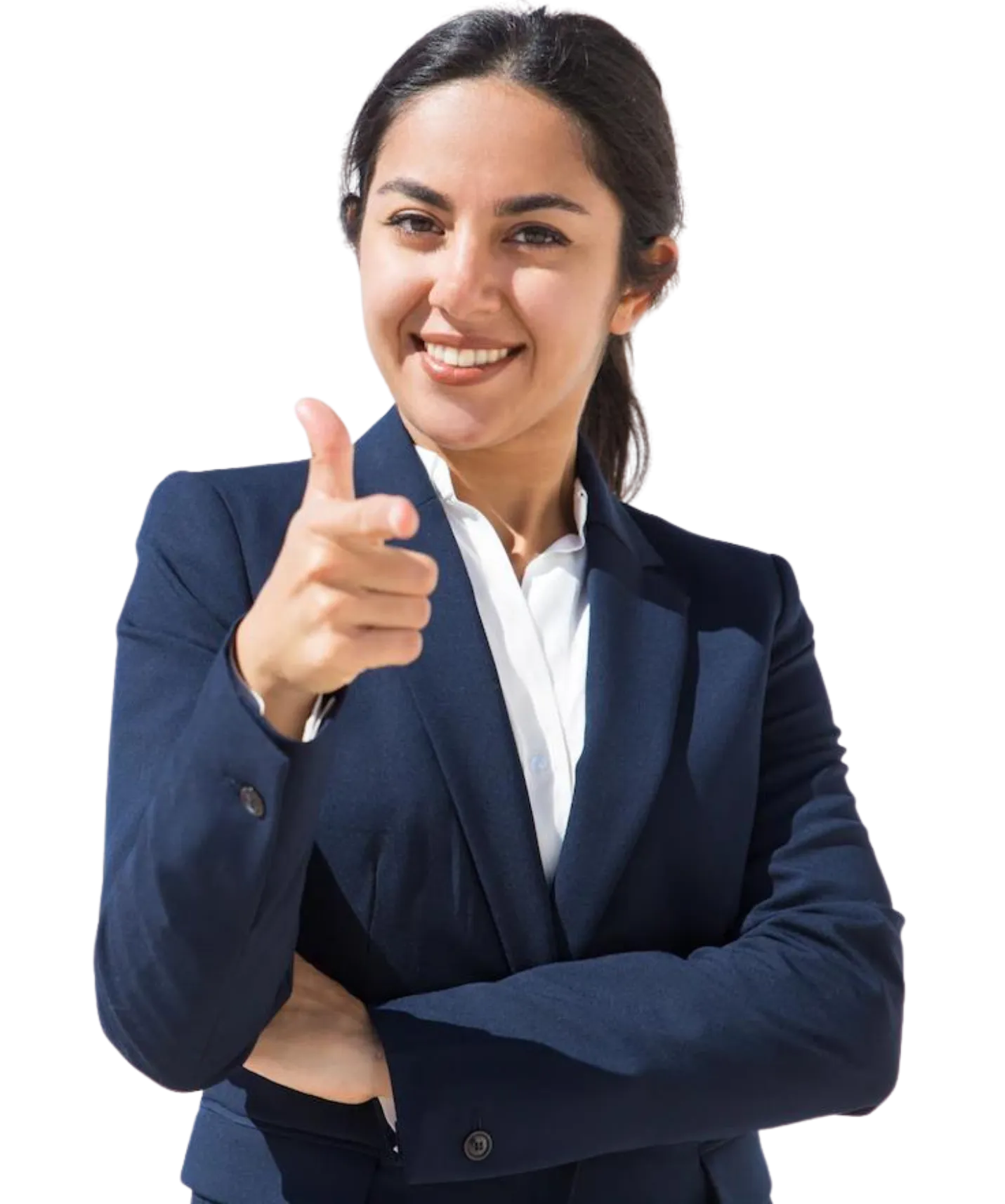 Frequently Asked Questions
ലോകത്തിപ്പോൾ മനുഷ്യനെക്കാൾ കൂടുതൽ വെബ്സൈറ്റ് ആണ്.. ഇതെല്ലാം മാനേജ് ചെയ്യാനും, അതിലൂടെ സ്ഥാപനങ്ങളുടെ ബിസിനസ്‌ ലാഭം വർധിപ്പിക്കാൻ ഒരു ഡിജിറ്റൽ മാർക്കറ്റിംഗ് അറിയാവുന്ന വെക്തി കൂടിയേ തീരു.. അതിനു ഉദാഹരണം ആണ് job hunting വെബ്സൈറ്റുകളായ naukari, indeed, monster jobs എല്ലാം ഡിജിറ്റൽ ജോലികളുടെ ആവശ്യം കാണിക്കുന്ന vacancy കൾ കൊണ്ട് നിറഞ്ഞിരിക്കുകയാണ്.
ഡിജിറ്റൽ മാർകെറ്റിംഗിന് ലോകത്തു എല്ലായിടത്തും ഒരുപോലെ അവസരങ്ങൾ ഉണ്ട് .അത്യാവശ്യം 1 year എക്സ്പീരിയൻസ് ഉണ്ടെങ്കിലും ,നിങ്ങൾ കോൺഫിഡന്റ് ആണെങ്കിലും ,വിദേശത്തെക്കും apply ചെയ്യാം
വേണ്ട ..പക്ഷെ ഇതൊക്കെ അറിഞ്ഞാൽ ഒരു അഡിഷണൽ benefit ആണ് .പ്രാധിമികമായ അറിഞ്ഞിരിക്കേണ്ട കാര്യങ്ങൾ കോഴ്സിൽ ഉൾപെട്ടിട്ടുണ്ട് .അതിൽ കൂടുതൽ ആവശ്യം ഇല്ല
ഗൂഗിളിൽ വെബ്സൈറ്റ് top റിസൾട്ടിൽ ഓർഗാനിക് ആയി എത്തിക്കുന്നത് [ SEO ]
ഗൂഗിളിൽ വെബ്സൈറ്റ് TOP റിസൾട്ടിൽ PAID ആയി എത്തിക്കുന്നത് [SEM ]
സോഷ്യൽ മീഡിയ അക്കൗണ്ടുകൾ,അതിന്റെ മാനേജ്‌മന്റ്,PAID Promotions [SMM ]
Contact Us Now To Get 5 Hourly Live Session for FREE
Talk to our Admissions Team to get your seats allocated
Clear My Course, 1st floor,
Ariyatil Building Near Vennala post office & Arakkakadavu Bridge,
Arakkakadavu,Ernakulam Kerala Pin -682028