Get a High Paying

JOB

in

30

Days
The Finest Choice for Google Analytics Training in Kochi, Kerala.
The Clear My Course Digital Marketing Institute kochi imparts the most comprehensive and extensive Google Analytics Training, Kochi.Business houses across the world are adapting to modern trends. The most trending feature of online business is to create a stunning website to launch their marketing and sales campaigns, and generate revenue through on-line transactions.But there is a specialized tool – Google Analytics, to reveal the number of unique and recurring visitors to your website, and the duration of time they spend on each of its pages.You use Google Analytics to track, analyze, and report data about your website. It does this by gathering data from the Google search engine, which is the predominantly popular choice among search engines. 
                                                                                            The Google Analytics Course, Kochi offered by CMC covers the subject in depth .In this Google Analytics Course, we will teach you how to take advantage of Google Analytics to interpret consumer trends and behaviors at your website, so that you can cut directly to what the clients expect and prepare the ground in advance according to their needs.Your clients will be impressed with your ability to prescribe exactly what they want, without lengthy explanations or discussions.Our Google Analytics training will introduce you to the basic fundamentals of installing Google Analytics based on practices, then range across many topics till you learn how you can link Google Ads to Google Analytics.Our Google Data Analytics Course will then enable you by simulation, to confidently manipulate your ad budget to extract maximum benefit from advertisements, utilizing the data generated from Google Analytics.We will show you how to hone the efficiency of your website, by explaining how Google analytics for website can help craft decisions to structure your website to produce highest gains, and even for customer-driven database marketing campaigns.Good SEO (search engine optimization) practice is critical to making your business visible in Google's rankings.
                                                                                      This will give you what you're really looking for – conversions. You can't convert idle browsing traffic into paying customers if no-one is browsing your site, after all!And Google Analytics is the perfect tool to improve your SEO strategies.It is one mechanism that you simply can't do without.It operates by adding a block of JavaScript code to pages on the website. Once installed, Analytics can track and monitor how the website runs.
Come dive into the trendy world of Data Analytics with a Professional Certificate from ClearMyCourse. Get savvy on how to process and analyze data, use key analysis tools, apply R programming, and create visualizations to drive informed and vital business decisions.
Register Today & Get

₹2000/-


Digital Marketing Scholarship from CMC
A Google Analytics certification course on your resume will carry significant weight in your career advancement plans.
Google Analytics is mainly applied to study:
1)Website Visitors
2)Their point of origin
3)The time they spend on the site
4)How they spend their time on the site
5)If they actually become paying customers
If you apply the above features of GA on the inner working of the Google search engine you will retrieve information about how your website is performing as a marketing platform.
Some of the inner workings and the characteristic behind-the-scenes nature Google include:
A) 75% of searchers won't click past the first page of search engine results pages (SERPs)
B) Google processes over 5.8B searches/day
C) Google processes over 2T searches/year.
D) The avg. click-rate of position 1 in search results is 19.3% and position 2 is 10.57%.
E) Every year, between 16-20% of all searches are brand new. They have never been searched for before.
F) 60% of Google searches are performed on mobile devices.
G) Google has 95% of the mobile search engine market in the U.S.
H) About 33% of mobile Google searches are location-related.
I) 50% of "near me" queries result in a store visit.
J) 7 out of 10 Google searches for food occur on mobile devices.
K) 46% of product searches begin on Google.
L) Google is the dominant search engine with 92% market share.
Google Analytics installed on your website will yield its operating data with relevance to these over-riding characteristics.
If your website is not producing the results you expect, given this information about Google opportunities, your analytics report needs to be studied to understand where the weakness are.
Accordingly corrective tweaks can be affected to offset the weak points. The information from the analytics report will indicate which area of your SEO campaign needs to be worked on.
This is why it is extremely important to take this course. Your career as an SEO engineer will be propelled with a clear head start.
A good marketing campaign involves
Achieving the volume sales of popular products and
Keeping your clients content with dedicated service.
But the actual business models have revealed a more complex structure to marketing plans that really succeed.
In order to sustain your rank on the first page of SERPs – (Search Engine Result Page), you need to employ more ingenious stratagems than just personal recommendations or drumming up good comments on reviews. Although these are good methods to gain exposure, your central aim is to get as close to the first rank on the first page of SERPs and remaining there. 
The straightest route to that coveted position is 'lead conversion'. You will only achieve the actual monetization of random browsing on products or services in the same category as yours, if your site's SEO techniques can direct the organic traffic to you as the best option in their browsing search.
Web Analytics have indicated that the first-mentioned results on the first page of results of a search, score the highest likelihood of hits.
This is why Google analytics has assumed the greatest importance as an aspect of a successful SEO campaign in Digital Marketing.
The Google Analytics Course Syllabus at the Clear My Course Institution
 Who Should Attend this Course:
Anyone who wants to learn how to use Google Analytics (GA) to track business performance, identify areas for business improvement and increase sales conversions can enroll for the *Google Analytics Certification course.*
The ClearMyCourse Syllabus covers the following themes:
Understanding vital data measurements in Google Analytics such as demographics, location, behaviour and devices
Learn Google Analytics best practices to set goals to monitor and evaluate traffic performance on your website
Understand and use Google Tag Manager to manage and improve website tracking analytics such as PDF downloads, link clicks, scrolling behaviour, video activity and form submissions
Understand how to read various Google Analytics Metrics such as audience, acquisition, behaviour and conversions
Analyze insights of visitor behavior and optimize your website for goal conversions
Interpret marketing insights about competitors and market benchmarks to improve website performance for better lead / sales conversions
Learn how to retrieve and read website traffic data from Google Analytics Reports
Learn how to create a Google Analytics account and install Google Analytics to your business website
Set up Google Analytics with customized tracking parameters such as installation of tracking code, grouping, setting of goals, linking Google Ads to Google Analytics
Learn how to use advanced analytics such as remarketing, advanced segmentation, and custom configurations to further enhance and track ad performance
Learn how to use Google AdWords Keyword Planner and Google Trends to analyze competitors
Written & Practical Assessment
This syllabus is structured to give the student direct insights into the inner working of the Google Search Engine and how applying the techniques learnt at CMC extract information that will make the most vibrant websites. The Google analytics course Kochi provides lucid classes on SEO
Why Opt for the Clear My Course Institution to study an Analytics Course
To understand how important it is to undergo this course, you need to review the data concerning the mushrooming potential of Digital Marketing today. You have to realize only the best training institute in this subject can launch you with the right trajectory into this career.
The Google business analytics course is especially useful for students to augment their MBA based careers.
The CMC even offers Online Google analytics training, Kerala, making it convenient for students in the Idukki high range area also to access their resources.
Many Institutions or online portals advertise for Google Analytics Free Course. It must be decided beforehand whether they can deliver the quality of tuition to grant students the benefits of Google analytics
Consider these statistics:
According to a recent study by Statista, global advertising spending was projected to reach approximately 781 billion USD.
Idil Woodall of 99Firms comments: "Almost 93% of web traffic is directed through search engines. If you want your website to be found, you need to be indexed on major search engines and ranked highly."
53% of the world's population is now active on social media. (We Are Social)
13 new users are starting to use social media for the first time every second (Hootsuite)
91% of B2B buyers actively use social media (IDC)
The significance of these statistics will convince you how important it is to take the data analytics Google course at Clear My Course Digital Marketing Institute, as it is the most experienced and well organized institution in Kochi to educate students on the role of Google ads analytics in SEO.
The Institution stresses the importance of the Google Analytics tool in SEO and analytics website
The Google ads analytics training is the most thorough and extensive which is found nowhere else in Kerala. 
These are the salient features of our course on the data analytics course Google in SEO
The course curriculum has been structured to data from extensive research and discussions with experts to deliver the best learning and skill-development experience in analytics training
When you undertake our projects in our Google marketing course, you become a part of live projects, which will gain you industry exposure and in-demand skills
While we bring you highly professional and advanced courses, our learning packages are set to be affordable, so that we offer our students optimum value for their investment
We have partnered with a wide range of Companies to assist our students in getting placed. We find the best spots for Google ads analytics professionals.
Industry Aligned Expert Tutors
Our exceptional Team of Tutors is the best in the industry and highly adept at the Google marketing course.
Our Recently Placed Students
Clear My Course is a one-of-a-kind digital marketing institute in Kochi, Kerala that focuses on providing students with in-demand skills via carefully designed training programs.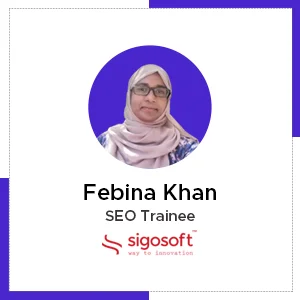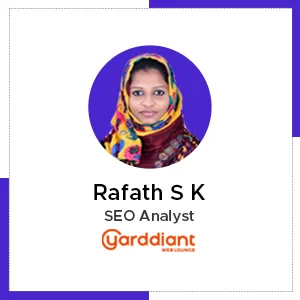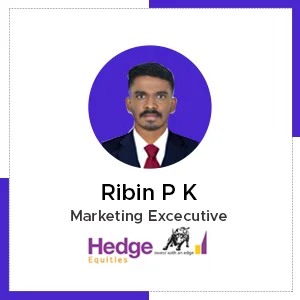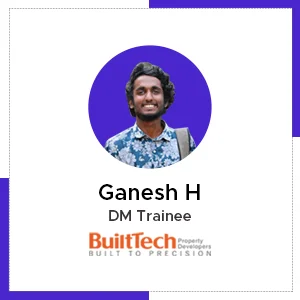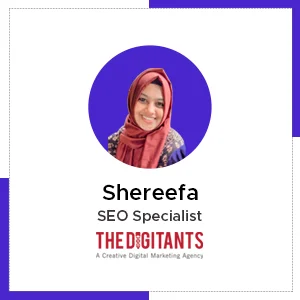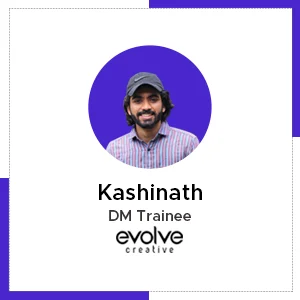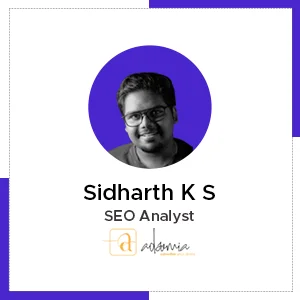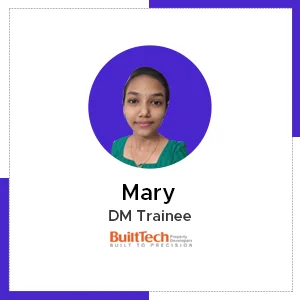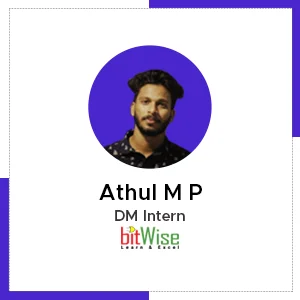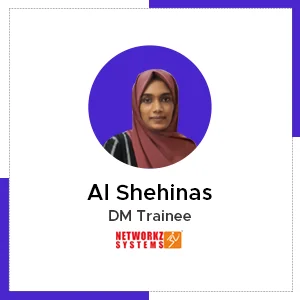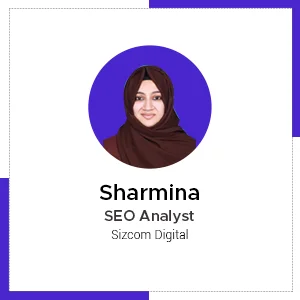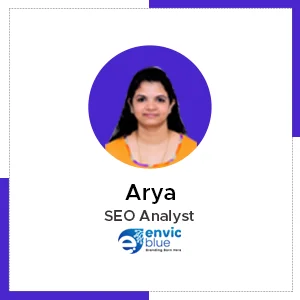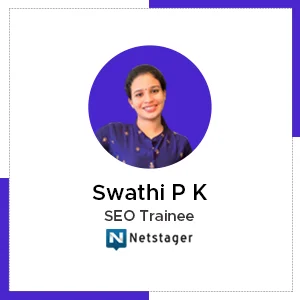 Over 150+ Students Placed  in reputed IT Companies all over the globe
Become a Google Analytics Expert with CMC Digital Courses
See What Our Students Have To Say
Our educational excellence is the result of a collaborative effort. When you study at CMC, you can always rely on an in-house team of specialists for help and assistance anytime you need it.
Register today and get 5 Live Classes for FREE
digital marketing online courses
100% Job Oriented Course to Master Digital Marketing
Learn how to construct a comprehensive marketing plan and launch campaigns across the most significant digital platforms to become a certified digital marketer.
WordPress Development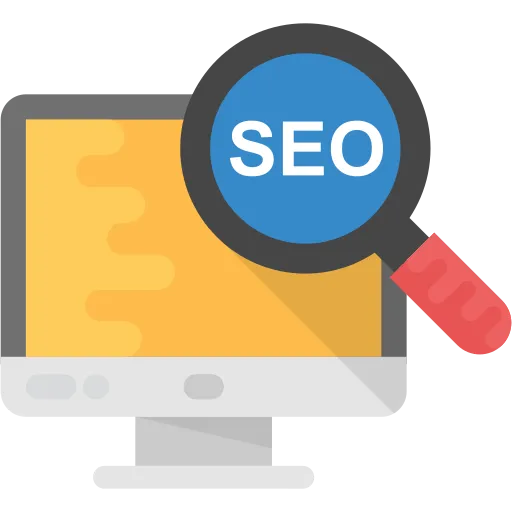 Search Engine Optimization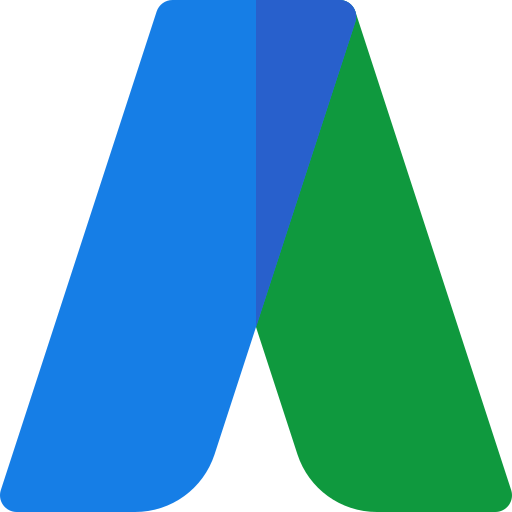 Google Ads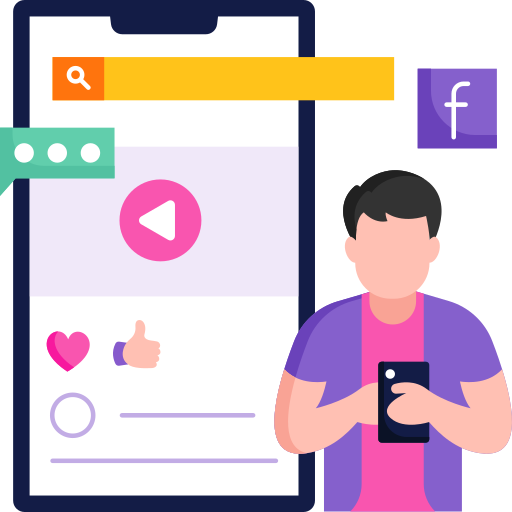 Social Media Marketing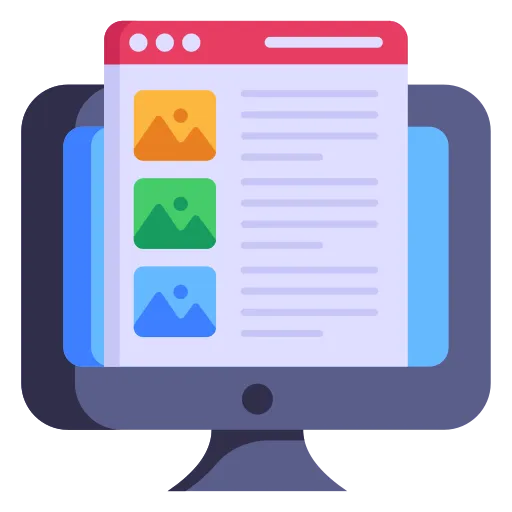 Content Marketing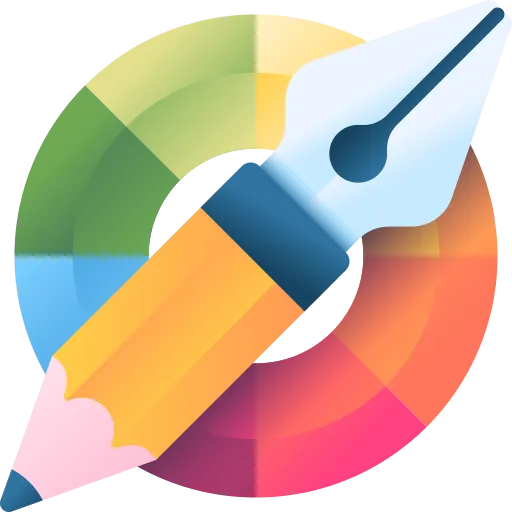 Graphic Designing
#1 Job Oriented Digital Marketing Institute in Kerala
ഡിജിറ്റൽ മാർക്കറ്റിംഗ് സാധ്യതകൾ കേട്ടറിയൂ ..
Our Co-Founder Mr.Jijo Joseph had the good fortune to speak and share his thoughts on digital marketing on a special program aired on Club FM as part of the successful completion of 25 years in Internet India.
Social Media Marketing, Google Analytics, SEO, Google Ads, Email Marketing
Clear My Course is a one-of-a-kind digital marketing institute in Kochi, Kerala that focuses on providing students with in-demand skills via carefully designed training programs.

Best Digital Marketing Course in Kerala
Award Winning Digital Marketing Training Institute
200+ Workshops on Digital Marketing Courses and Career It's Opportunities

Agency Based Digital Marketing Institute
99% Practical Internet Marketing Course

Digital Marketing Fee In Part EMI.
Become a Digital Marketing Expert with CMC Digital Courses .
Talk to our Admissions Team to get your seats allocated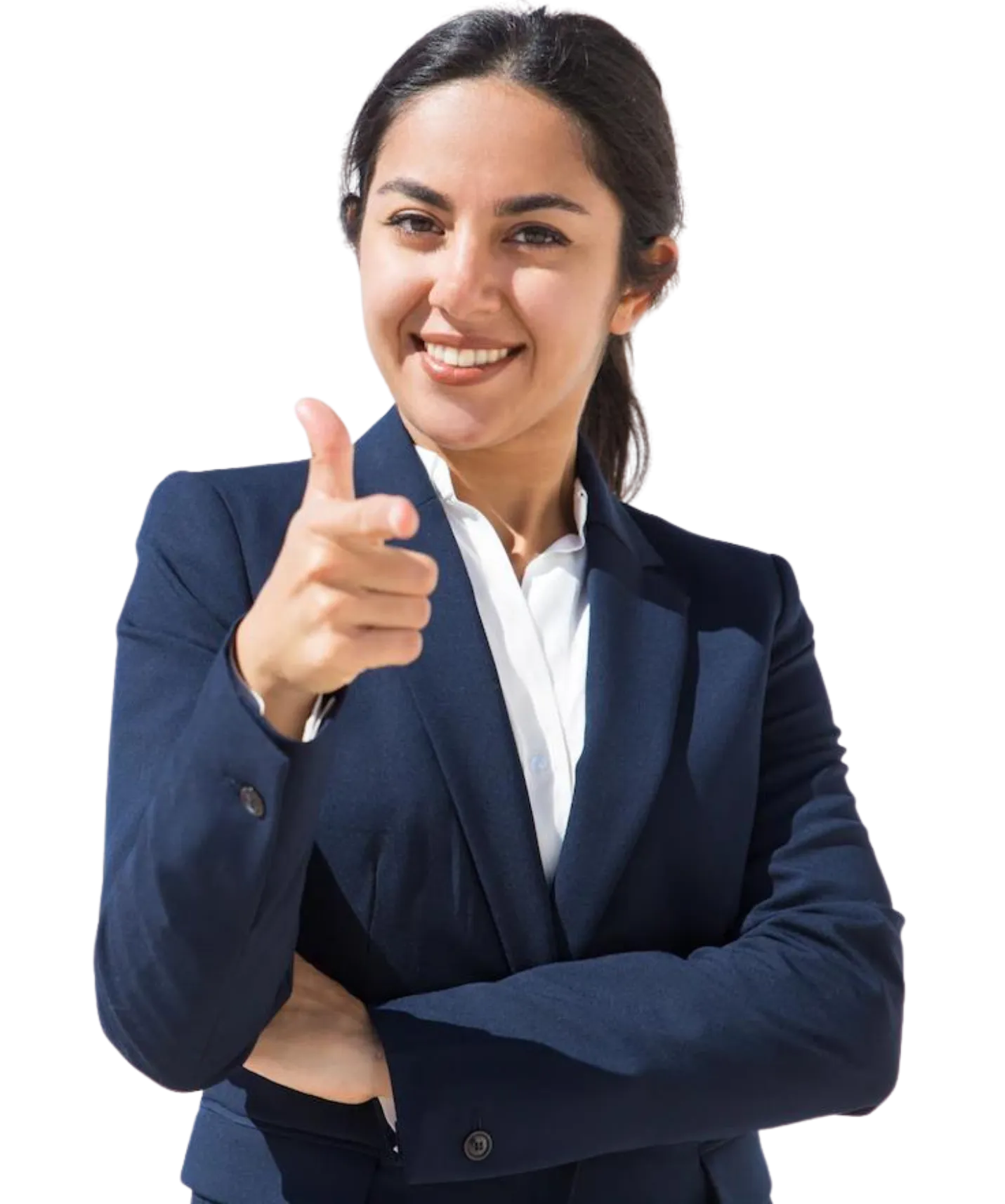 Frequently Asked Questions
ലോകത്തിപ്പോൾ മനുഷ്യനെക്കാൾ കൂടുതൽ വെബ്സൈറ്റ് ആണ്.. ഇതെല്ലാം മാനേജ് ചെയ്യാനും, അതിലൂടെ സ്ഥാപനങ്ങളുടെ ബിസിനസ്‌ ലാഭം വർധിപ്പിക്കാൻ ഒരു ഡിജിറ്റൽ മാർക്കറ്റിംഗ് അറിയാവുന്ന വെക്തി കൂടിയേ തീരു.. അതിനു ഉദാഹരണം ആണ് job hunting വെബ്സൈറ്റുകളായ naukari, indeed, monster jobs എല്ലാം ഡിജിറ്റൽ ജോലികളുടെ ആവശ്യം കാണിക്കുന്ന vacancy കൾ കൊണ്ട് നിറഞ്ഞിരിക്കുകയാണ്.
ഡിജിറ്റൽ മാർകെറ്റിംഗിന് ലോകത്തു എല്ലായിടത്തും ഒരുപോലെ അവസരങ്ങൾ ഉണ്ട് .അത്യാവശ്യം 1 year എക്സ്പീരിയൻസ് ഉണ്ടെങ്കിലും ,നിങ്ങൾ കോൺഫിഡന്റ് ആണെങ്കിലും ,വിദേശത്തെക്കും apply ചെയ്യാം
വേണ്ട ..പക്ഷെ ഇതൊക്കെ അറിഞ്ഞാൽ ഒരു അഡിഷണൽ benefit ആണ് .പ്രാധിമികമായ അറിഞ്ഞിരിക്കേണ്ട കാര്യങ്ങൾ കോഴ്സിൽ ഉൾപെട്ടിട്ടുണ്ട് .അതിൽ കൂടുതൽ ആവശ്യം ഇല്ല
ഗൂഗിളിൽ വെബ്സൈറ്റ് top റിസൾട്ടിൽ ഓർഗാനിക് ആയി എത്തിക്കുന്നത് [ SEO ]
ഗൂഗിളിൽ വെബ്സൈറ്റ് TOP റിസൾട്ടിൽ PAID ആയി എത്തിക്കുന്നത് [SEM ]
സോഷ്യൽ മീഡിയ അക്കൗണ്ടുകൾ,അതിന്റെ മാനേജ്‌മന്റ്,PAID Promotions [SMM ]
Contact Us Now To Get 5 Hourly Live Session for FREE
Talk to our Admissions Team to get your seats allocated
Clear My Course, 1st floor,
Ariyatil Building Near Vennala post office & Arakkakadavu Bridge,
Arakkakadavu,Ernakulam Kerala Pin -682028