"Local SEO is a powerful tool that can help small businesses gain visibility and compete with larger brands in their local market." – Corey Morris
In today's digital era, who doesn't turn to the internet when searching for information? Just think about how often you've used the 
internet to find the products and services you need. Modern consumers have embraced the convenience of online search in an age of 
smart devices and constant connectivity, especially those businesses that are nearby for easier access.Now, here's the thing – if you 
want your business to prosper in the competitive digital marketplace, it's absolutely essential that you show up in local search results.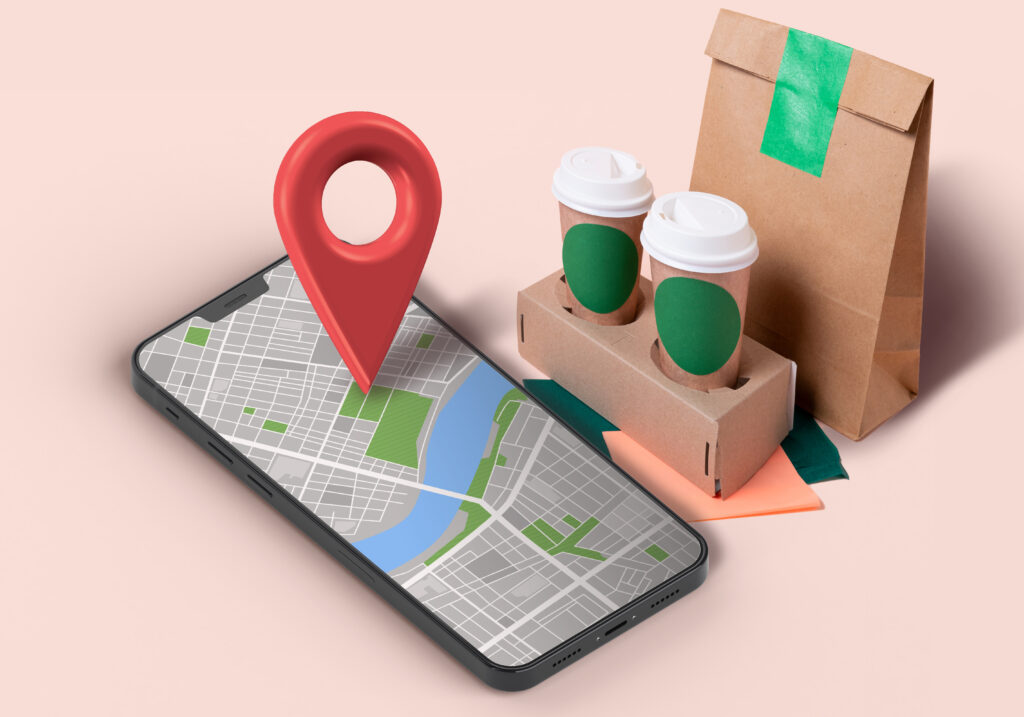 Thus, Local SEO has evolved into an essential component of any business's digital marketing strategy, particularly for small businesses that heavily rely on their local customer community.Local SEO evens out the competition for small businesses, allowing them to thrive with larger brands in the local and global market. By optimizing your online presence for local searches, you can up the visibility and pull in regional customers. Yes, even in the vast online marketing sector filled with more prominent competitors, you can still make and leave your mark.
How Does Google Determine the Ranking for Local SEO?
Did you know that, according to Google, almost half of all searches have a local focus? 
That's right, people prefer to see results from businesses that are nearby when they search for specific products or services. 
So, if you want to increase your chances of being discovered by potential customers, it is crucial that you optimize your website and online presence for local searches. 
But how exactly does Google determine the ranking for local SEO?
Local ranking is based on several factors, including relevance, distance, and prominence. 
Relevance:Here, Google considers how accurately a business listing matches the search query of a user. This involves assessing the 
 
website, descriptions, and other content to ascertain its relevance to the search terms.
 
Prominence: Google assesses the prominence of a business based on several parameters, which include online reviews, ratings,
citations from other reputable sources, and overall online presence.
Distance: The Google Local Search Algorithm takes into account the proximity of the business to the user's location or the location
specified in the search query. The closer the business is to the user, the higher its chances of appearing in local search results.
Proximity refers to the physical distance between the user and the business listed in the search results.
By taking each of these factors into account, Google attempts to offer users the most essential and geographically appropriate local search results for their queries.
How do Local Search Results Appear in SERPs?
When users conduct local queries, they will come across the search results that show up as a noticeable section packed with required details.Local search results can be displayed and formatted differently across various search engines, platforms, and devices. Here is a list of the components frequently present in local search results:
Map Display
First up, we have the Map Display. You've probably seen it before—a map showcasing various business locations right at the top of your search results. You can interact with this map to find various locations of the company and learn more details.
Business Listings
Just below the map, you'll find the Business Listings. It's like a handy directory that gives you all the essential information about local businesses. You'll get a list of business names, addresses, phone numbers, websites, operating hours, and even customer ratings and reviews. This will give you quick access to the details you need!
Reviews and Ratings
Speaking of reviews, they are significant for local search outcomes. Customers who have dealt with the listed businesses frequently leave ratings and reviews. These reviews are very beneficial because they help you determine the quality and reputation of a company. They can, therefore, definitely influence your choice.
Featured Snippets
Search engines will occasionally attract attention to a particular company in the local search results. With a brief description, contact information, and even some client testimonials, this snippet gives you a sneak peek into the company.
It's like a mini-introduction that enables you to decide whether you want to check out that particular business or service.
Local Pack
The Local Pack comes next. It also goes by the name "3-Pack" and features the top three most relevant companies.
Their names, reviews, and addresses are all conveniently packaged together in this trio. It's an easy-to-use snapshot that makes it simple to compare and pick the best of the best.
Additional Information
You might receive even more information from local search results, depending on your search query and the businesses involved, to pique your interest.
This can be images, maps, social media profiles, or even links to particular areas of the company website.
In this upcoming section of the blog, we will dig deeper into local SEO.
How about we also explore 10 strategies to optimize your business in the digital neighborhood?
#1. The Power of Local SEO
If you are a local business owner, you will be eager to attract customers from your community and neighboring areas. That's where the power of local SEO comes in! It is all about optimizing your online presence so as to steal the spotlight in local search results and get noticed by potential customers nearby.
Consider local SEO as an opportunity to boost the visibility of your company in map applications, web directories, and search engine results pages. With local SEO, local enterprises like yours can connect with the right audience that is actively searching.
#2. Claim and Optimize Your Google My Business Listing
Claim and improve your Google My Business (GMB) listing first. Google My Business (GMB) is a valuable free tool offered by Google to help businesses manage their online presence.
It resembles your online storefront on Google's search and mapping services. Ensure that the details about your company, including your name, address, phone number (NAP), and website, are correct and up-to-date.
To make your GMB profile stand out, add some high-quality images, select related business categories, and finish with an engaging description. Your local search visibility will rise as a result, thereby making your potential customers definitely visit your website.
#3 Consistent NAP Information
Consistency is key, even when it comes to local SEO. Establish consistent NAP information across all of your online platforms. This implies that the information on your website, social media profiles, and online directories should be accurate. A consistent NAP avoids confusion for both search engines and users, which benefits your local search rankings.
#4. Optimize Your Website for Local Search
Certain vital elements are at play in local search optimization for your website. It can be optimized by adding a precise business description that uses local keywords. To help search engines understand the location and services of your company, use schema markup.And don't forget to make your website mobile-friendly and lightning-fast, because those factors impact how well it performs in your local search rankings too!
#5. Use Local Keyword Research
Local keyword research can be your next weapon to grab local attention. Find out what words people in your area are typing into search engines when looking for businesses like yours. Incorporate those local keywords into your website's content, meta descriptions, and title tags.
For example, if you own a bakery in Kochi, think of keywords like "best bakery in Kochi" or "Kochi bakery near me." Sprinkle these keywords strategically throughout your website and watch your local search rankings rise high.
#6. Online Reviews and Ratings
All those ratings and reviews you find online have a lot of impact. Positive reviews influence potential customers and search engines alike, demonstrating the legitimacy and popularity of your company.
So, how can you make the most of online reviews?
Why don't you start by encouraging your happy customers to leave reviews on platforms like Google and industry-specific directories?
The more positive reviews, the better!
And when you receive reviews, whether they're positive or not, reply to them right away. Make it clear to your customers that you value their opinions and are dedicated to offering excellent service.Here's an interesting stat for you: around 82% of consumers read online reviews for local businesses, and get this—91% of them trust those online reviews as much as personal recommendations.
That's a whole lot of trust riding on those reviews.
So, having a bunch of positive reviews and high ratings, especially on Google My Business, can drastically improve your business's trustworthiness.
#7. Local Citations and Link Building
Local citations resemble online mentions of the NAP of your company on a variety of websites, including online directories and review websites.You must make sure that the information about your company is accurate and consistent across all of these platforms.
The Yellow Pages, Bing Places, and Yelp are a few well-known sources for local citations. All these citations help potential customers find your company through various channels, in addition to enhancing your local search visibility.
Your ranking in local searches and 3-pack results is influenced by a number of factors, including link signals like linking domain authority and quantity.
As a result, link building is also necessary for local SEO, just like regular SEO. The linking domains, however, should be related to your intended location.
#8. Mobile Optimization
Well, we are living in the modern days of smartphones, and having a mobile-friendly website is an absolute must.
A website that functions smoothly on mobile devices provides a better user experience, and that's something search engines value. So, make sure your website is responsive and has a user-friendly interface on all types of devices.
And don't forget to make your contact information accessible on mobile devices because you want those potential customers to find and reach out to you without any difficulty.
Let's think of an instance.
What do you do when you are craving some good food?
You take out your phone and search for the nearest pizza place or restaurant, of course!
And guess what? You're not alone in doing this.
According to a study by Think with Google, 50% of people who search for something nearby on their smartphones end up visiting a related business within the same day.
That's right, within 24 hours, they're already at the doorstep of that delicious food joint ready to satisfy their cravings.
Here is another study by the Local Search Association that reveals that 78% of local mobile searches actually lead to offline purchases.
That means when someone whips out their device to find that perfect product or service nearby, they're not just browsing for fun. They're serious about making a purchase and are ready to take that leap from virtual to real-world.
#9. Local Content Marketing
Let's not forget the conventional yet effective method of content creation.
Creating and promoting locally-focused content can attract links from other local websites or businesses.
Consider writing blog posts or articles about local events, news, or topics related to your industry in the context of your target location. This type of content has a higher chance of being shared and linked to by local publications, bloggers, or community websites.
Why does it work? Well, think about it.
When you cover local happenings or dive into topics that resonate with your local audience, you become the go-to source for all things local and relevant.
Local publications, bloggers, and community websites love to link to valuable and informative content that speaks directly to their readers.
#10. Social Media & Social Listening
Social media is used for more than just posting pictures of food and adorable pet videos.
In fact, it can be a very productive local SEO tool.
By including your business's location in your social media profiles, posting content that resonates with your local audience, engaging with your followers, and promoting your events and special offers, you can give your local search ranking a serious hike.
And let's not overlook social listening!
It's all about keeping your ears sharp and finding out what people in your target location are talking about. This valuable information can help you fine-tune your strategy, content, and make necessary changes that will bring in more local clients.
How can Local SEO be tracked and measured?
Now, you might be wondering how to track and measure the effectiveness of these local SEO efforts.
Fear not, there are some great tools like Google Analytics, Google Search Console, and local SEO-specific platforms which can provide insights into metrics like organic search traffic, local keyword rankings, click-through rates, and user engagement.
Keeping an eye on these metrics will help you track your local SEO performance and make data-driven optimizations.
So there you have it—10 tactics you can use for local SEO.
We hope these techniques turn helpful for you to increase your local customer network and dominate your local market.
And, why don't you get in touch with ClearMyCourse, the Best Digital Marketing Institute in Kochi, Kerala. If you need further information or expert guidance on Local SEO, you can contact the best SEO expert India – Jijo Joseph.