Our Recently Placed Students
Clear My Course, an institute which provide a unique software testing course in Kannur  that focuses on equipping students with marketable skills through well crafted training courses.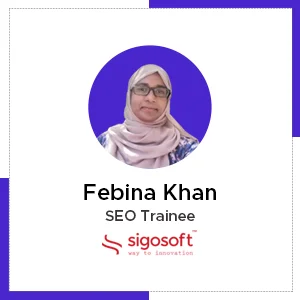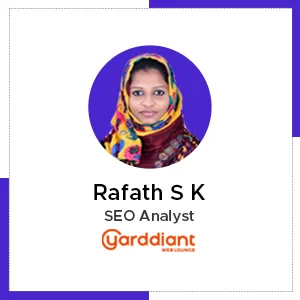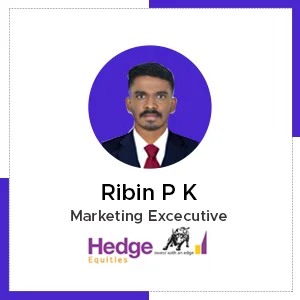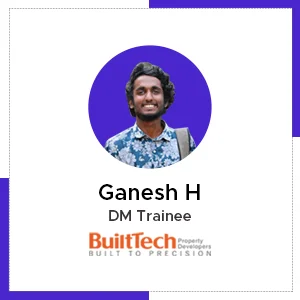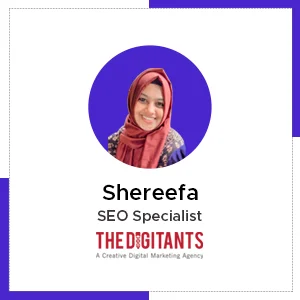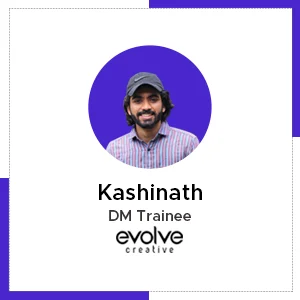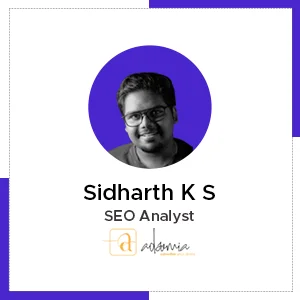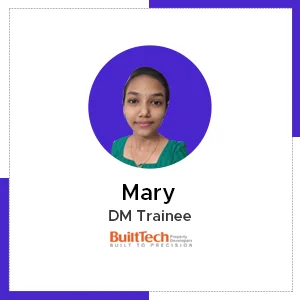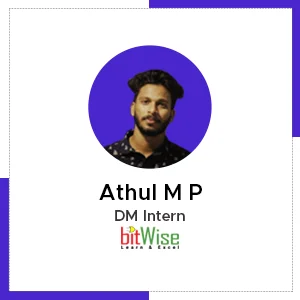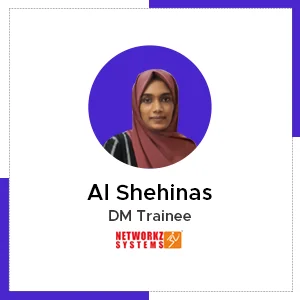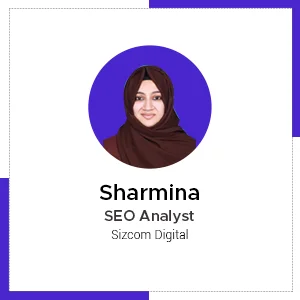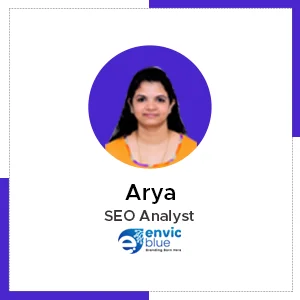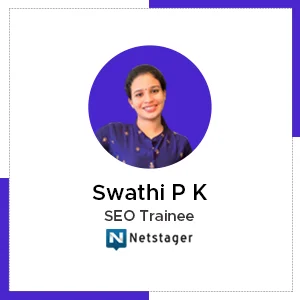 Over 150+ Students Placed  in reputed IT Companies all over the globe
Why Our Software Testing Course Is
Your Best Option!
Our academic brilliance results from a teamwork. You may be sure that our committed staff of internal specialists will be available to you during your time at CMC to provide assistance and support as needed.
Become a Software Testing Expert with CMC Courses
Check Out the Comments Our Students Made
Enroll with CMC, the top institute for software testing in Kannur as we recognize the accomplishments of our students and investigate the future opportunities in the dynamic field of software testing. We encourage you to read their accounts, be motivated, and make the first move on your own path to success and professional advancement.
Register today and get 5 Live Classes for FREE
Software Testing online courses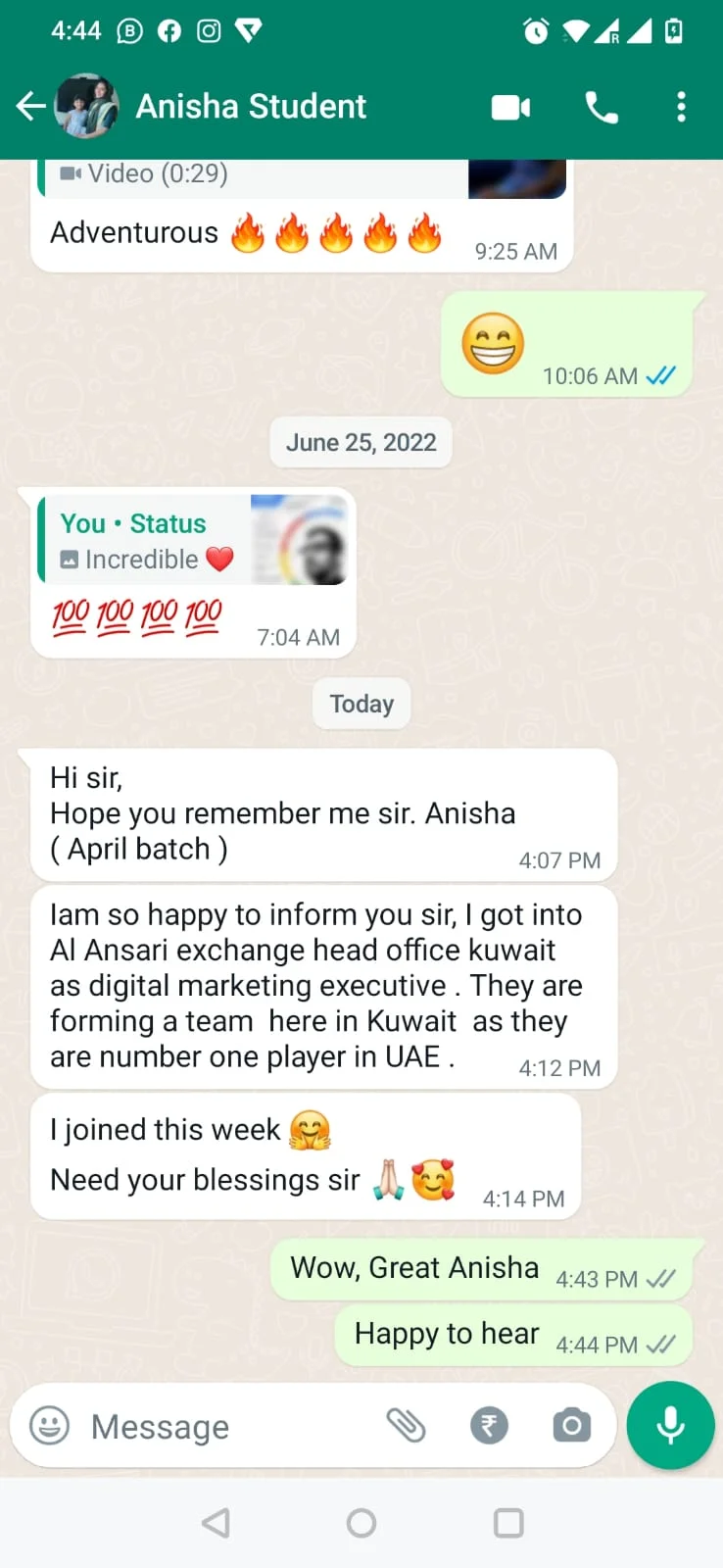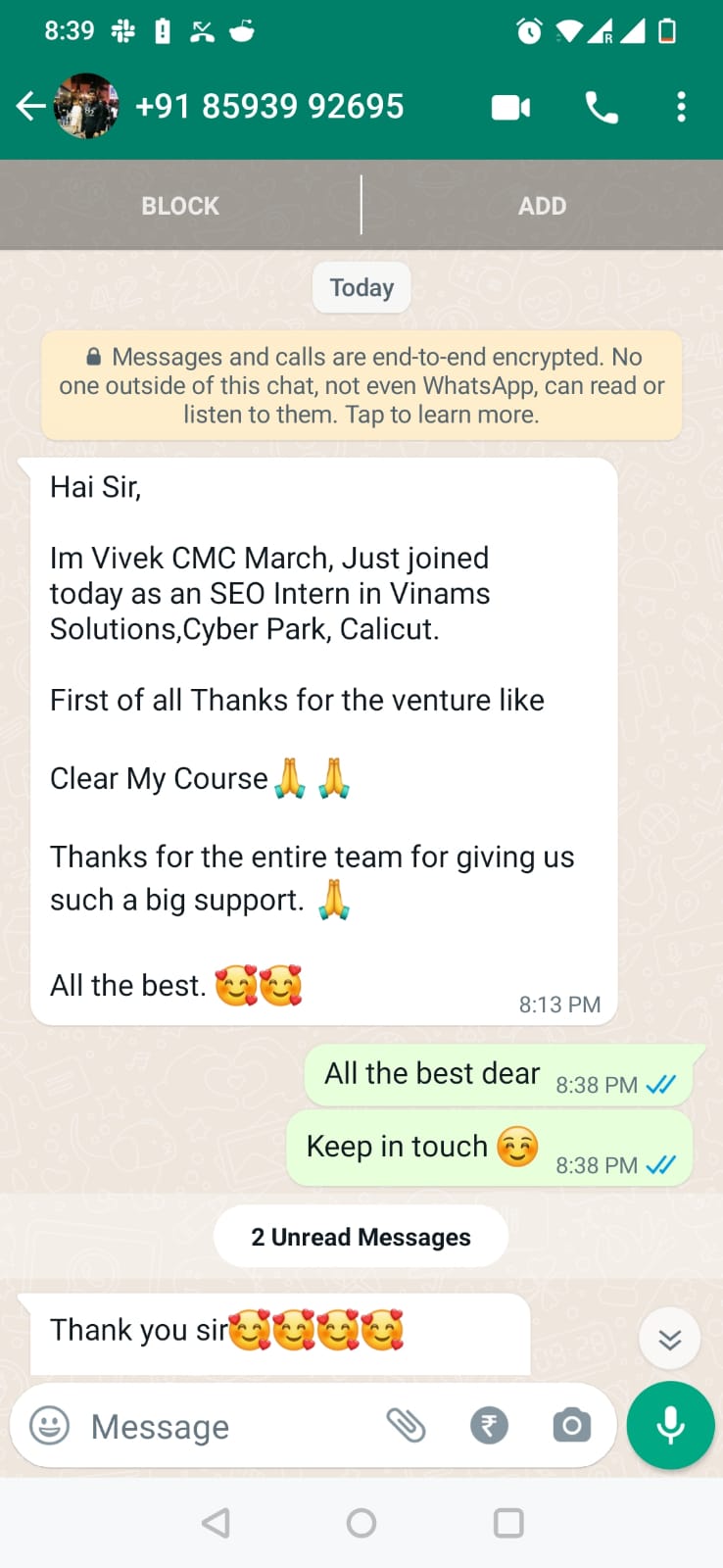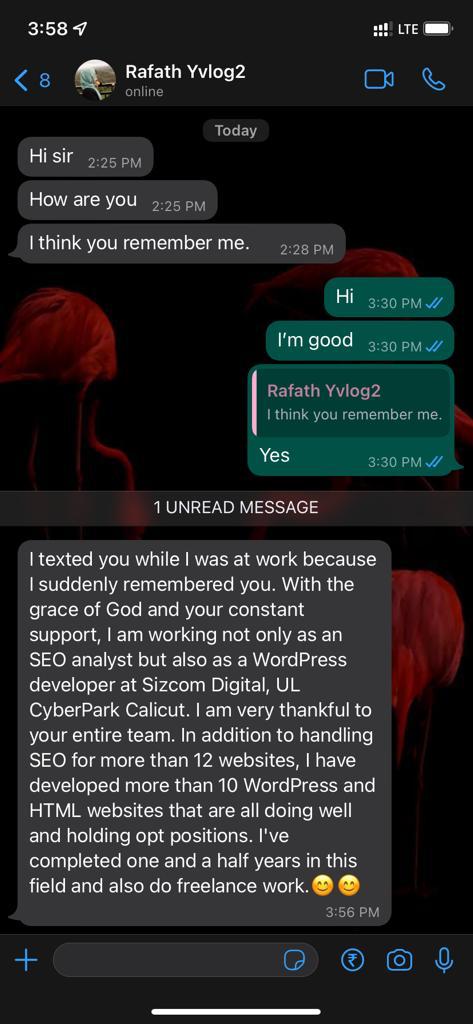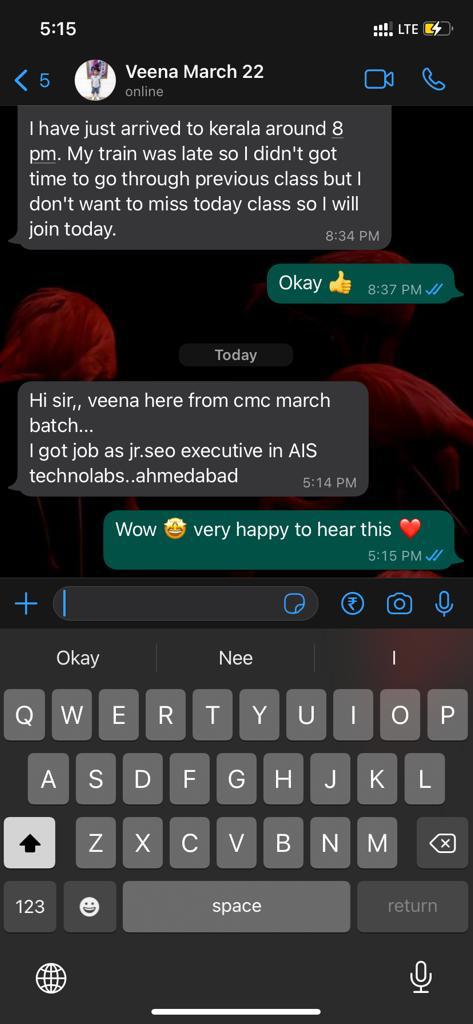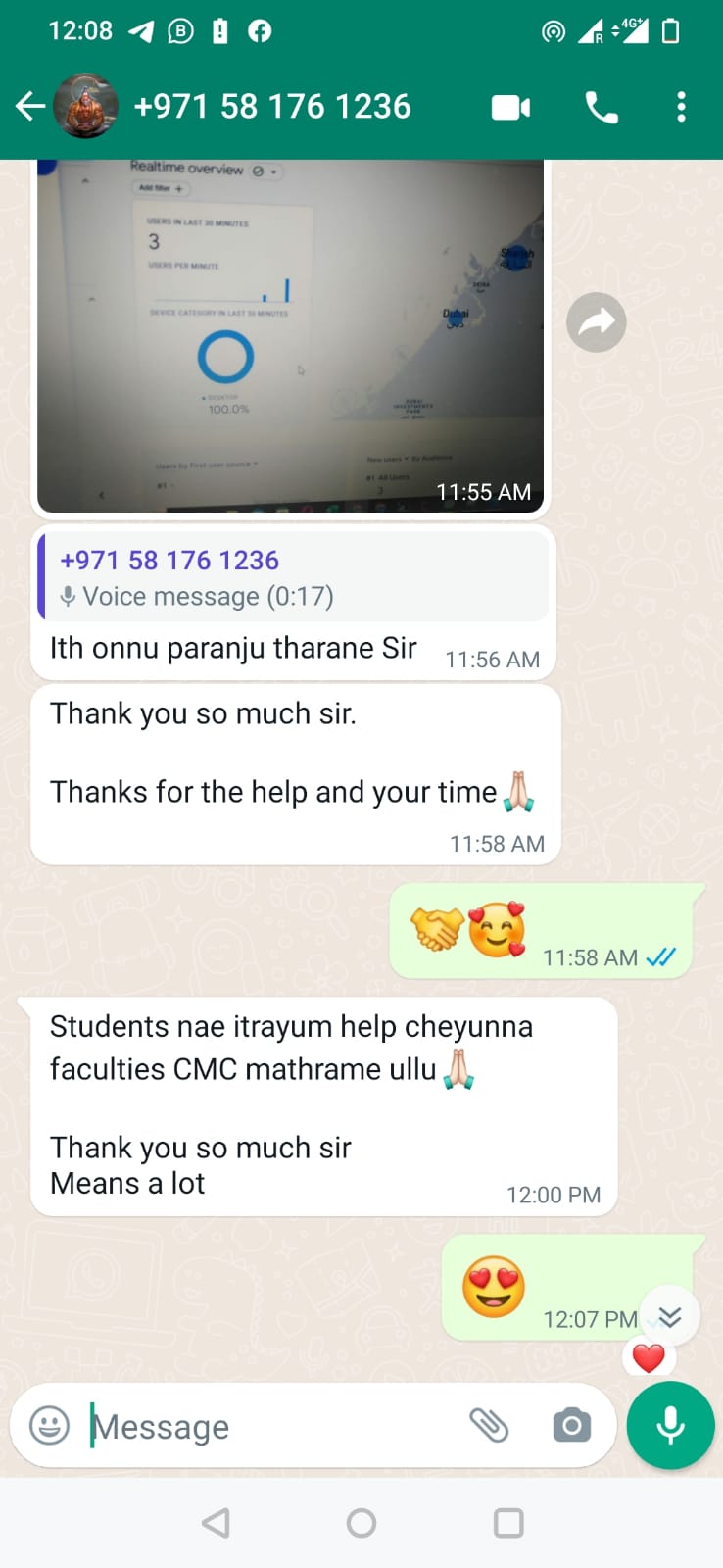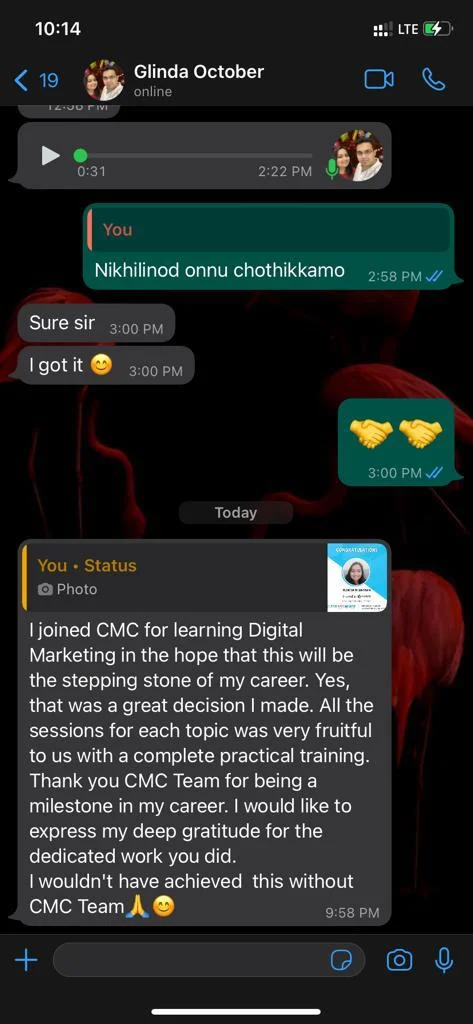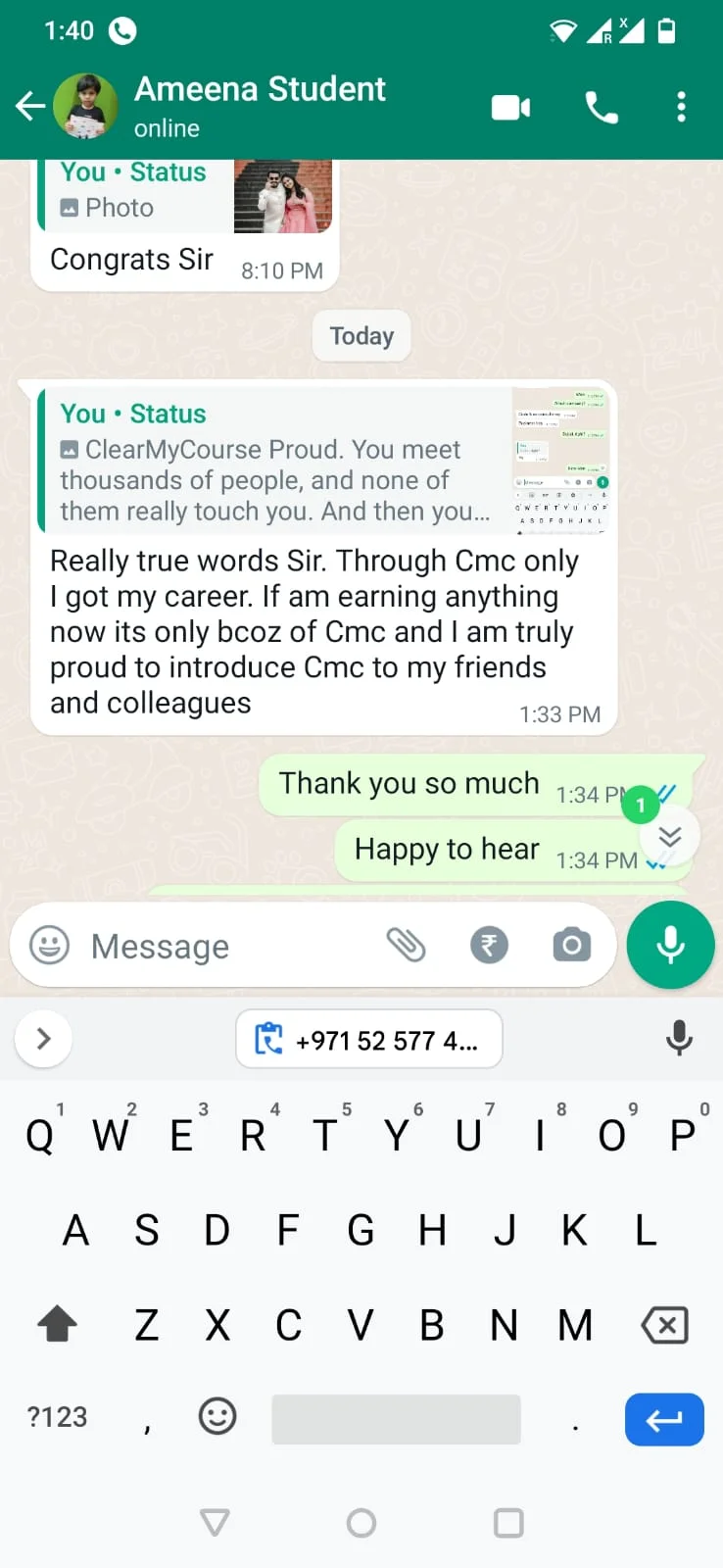 100% Job Oriented Course to Master Software Testing
Learn the craft of creating effective marketing strategies and launching successful campaigns on the most popular digital platforms.
Come along with us on this journey success.
#1 Job Oriented Software Testing Institute in Kerala
Discover Clear My Course, a premier institute for software testing course in Kannur. Through painstakingly created training program, it is committed to giving students in-demand skills. 

Best Software Testing Course in Kerala
Award Winning Software Testing Training Institute
200+ Workshops on Software Testing Courses and Career It's Opportunities
Become a Software Testing Expert with CMC Courses
Talk to our Admissions Team to get your seats allocated
What facilitates software testing at ClearMyCourse?
ClearMyCourse, a leading institution for software testing course in Kannur. With a 100% placement commitment, the institute provides specialized training in software testing. Practical training sessions are led by our knowledgeable industry experts and skilled educators. Main goal of the software testing course in Kannur is to give students the abilities and information they need to become successful as software testers. No matter your educational background or professional experience, our training programmes are designed to your particular needs. Software testing is the process of assessing software for potential problems, flaws, and errors to make sure it functions as intended and adheres to the necessary standards.
What makes Software Testing course relevant?
A Software Testing course is highly relevant in today's software development landscape. It equips individuals with the knowledge and skills to ensure the quality of software products or applications. By learning various testing techniques, methodologies, and best practices, students gain the ability to effectively detect and prevent bugs or defects in software. This early identification and resolution of issues not only saves time and effort but also prevents potential problems from reaching end-users, leading to higher customer satisfaction. Moreover, the course emphasizes cost-effective testing approaches, helping organizations optimize their resources and minimize development costs. Overall, CMC which provide Software Testing course in Kannur plays a vital role in delivering high-quality software, improving user experience, and streamlining the software development process.
Immerse yourself in greatness at Clear My Course, best institute for software testing courses in Kannur. We provide immersive, hands-on training in automation testing and software testing courses.  Our three-month software testing course ensures thorough learning that matches with the IT industry's evolving demands.
Let's look at some of the compelling reasons why Clear My Course should be your first choice for software testing training:
 
1. Learning Flexibility: We provide a variety of learning options to meet your needs, including online and in-person classes. 
 
2. Reasonable Pricing: Our cost structure is intended to be reasonable, and we offer a variety of payment alternatives to meet your financial needs.
 
3. Seasoned educators: Gain knowledge and competence in the field of software testing from seasoned educators.
 
4. Practical Training: Our practical training style allows you to gain hands-on experience. Practical exercises and projects that allow you to use your knowledge and acquire practical abilities in software testing are prioritised.
 
5. Comprehensive Curriculum: We cover all aspects of software testing in our software testing course.
 
6. Real-world projects: These projects give you hands-on experience and prepare you to take on real-world software testing.  

 

 
7.Ongoing Support: Our dedication to your achievement extends beyond the course's completion. As you continue in your software testing journey, you can rely on our specialised staff for continuing assistance and direction.
 
8.Placement Assurance: We provide 100% job placement support, connecting you with work possibilities and preparing you for a successful career in software testing.

 

 
ClearMyCourse, the leading institute for Software Testing course in Kannur, offers these facilities to make a difference in your software testing education.
 
 
FAQ
 1.How do you ensure that your software testing course includes hands-on practice?
 

Practical exercises, genuine projects, access to test environments and tools, case studies, and dedicated lab sessions with instruction from expert teachers ensure hands-on practice in CMC for software testing course in Kannur. These activities give students hands-on experience with software testing techniques and tools, which improves their skills and problem-solving abilities. 
2.
What are the job options for someone who specialize in software testing?
Job opportunities in software testing include software tester, quality assurance analyst, test automation engineer, performance tester, and security tester. Software testers are responsible of running and reporting tests, whereas QA analysts are worried about overall product quality. Performance testers evaluate application performance, whereas test automation engineers create and manage automated testing scripts. Security testers examine software security flaws. These positions provide a variety of opportunities  to contribute to the software development and quality assurance processes.
3.
Are there any additional charges or hidden fees that students should be aware of?
No additional charges will charge by CMC, top rated institute for software testing in Kannur. 
We have very low course prices, and you can get a RS.2500 discount for a one-time payment. If you have any questions about our fees or payment methods, please contact us.
4.What kind of career counselling or job placement aid do you provide to students once they complete the software testing course?
We do offer job placement aid after the training is completed. Our software testing training in Kannur is completely job-oriented. We have an HR team ready to assist our students in getting placed.
5.What support systems are in place to help students stay on track and complete the course within the timeframe specified? 
 

We have implemented support systems such as a comprehensive course syllabus, dedicated academic advisors, an online learning platform with progress tracking tools and reminders, discussion forums for peer engagement, tutoring services, and a responsive support team at our software testing institute in kannur. These procedures are in place to assist students in staying on track, managing their time effectively, and completing their courses within the timeframe specified.

 
6.What are some of the most typical challenges that software testers confront, and how does the course handle them?
The software testing course addresses common challenges such as uncertain requirements, time restrictions, complex systems, communication difficulties, and test environment setup. It provides ideas, techniques, and hands-on experience for overcoming these challenges and preparing testers for them.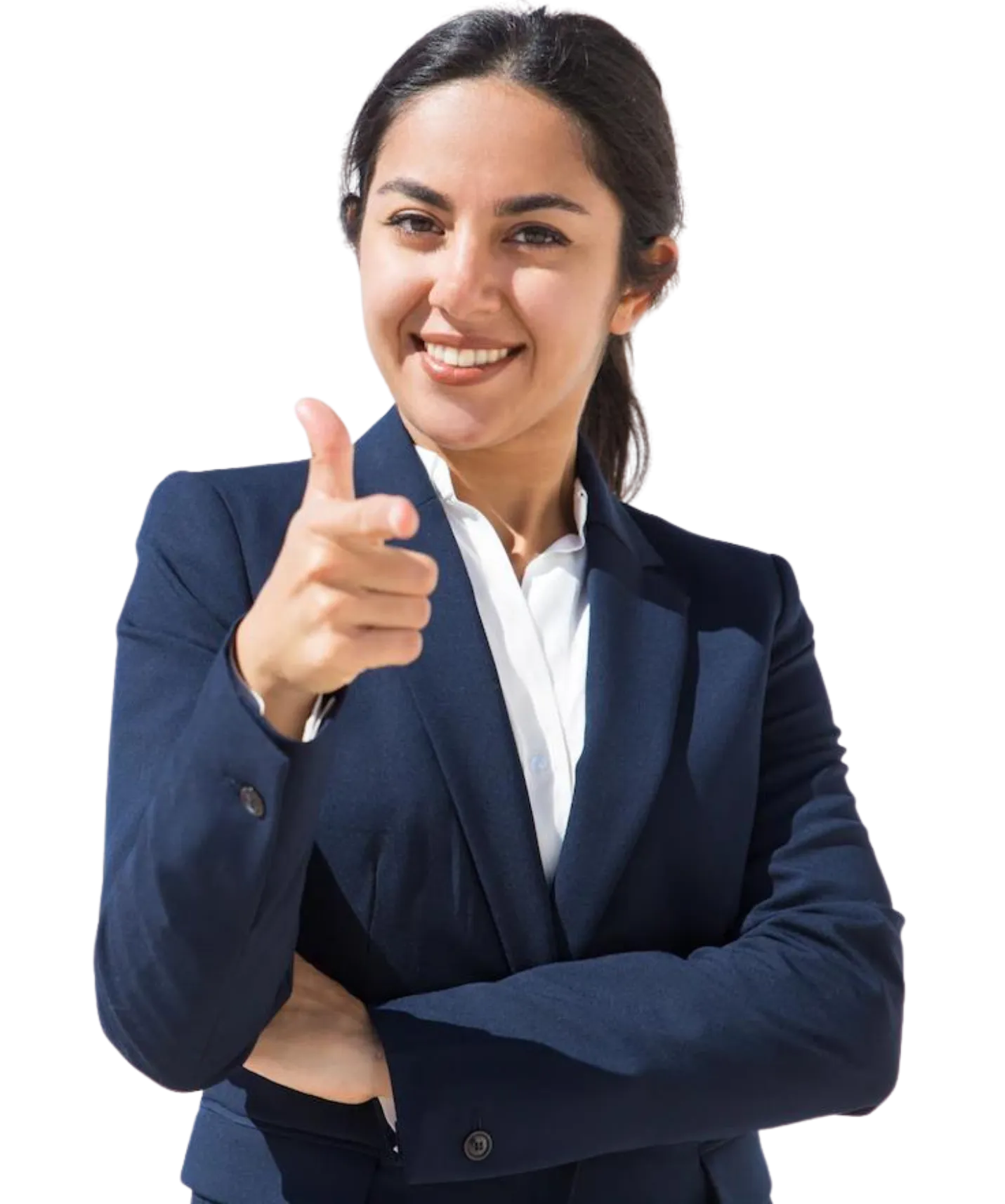 Frequently Asked Questions
സോഫ്‌റ്റ്‌വെയർ ടെസ്റ്റിംഗ് താൽപ്പര്യമുള്ള ആർക്കും ഞങ്ങളുടെ കോഴ്‌സിൽ ചേരാം. നിങ്ങൾ ഒരു വിദ്യാർത്ഥിയോ ജോലി ചെയ്യുന്ന പ്രൊഫഷണലോ ബിസിനസ്സുകാരനോ ആകട്ടെ, നിങ്ങളെ ശരിയായ ദിശയിലേക്ക് നയിക്കുന്നതിനുള്ള ശരിയായ അറിവും വൈദഗ്ധ്യവും നിങ്ങൾക്ക് നൽകാനാണ് ഞങ്ങളുടെ ഈ സോഫ്റ്റ്‌വെയർ ടെസ്റ്റിംഗ് കോഴ്‌സ് ഉദ്ദേശിക്കുന്നത്.
ഒരു തുടക്കക്കാരൻ ഓരോ ആഴ്‌ചയും ഞങ്ങളുടെ ഓൺലൈൻ അല്ലെങ്കിൽ ഓഫ്‌ലൈൻ ക്ലാസുകൾ പോലുള്ള ഉറവിടങ്ങൾ പഠിക്കാനും ഉപയോഗിക്കാനും ചെലവഴിക്കുന്ന സമയം, സോഫ്‌റ്റ്‌വെയർ ടെസ്റ്റിംഗിന്റെ അടിസ്ഥാനകാര്യങ്ങൾ പൂർണ്ണമായി മനസ്സിലാക്കാൻ അവർക്ക് എത്ര സമയമെടുക്കുമെന്ന് നിർണ്ണയിക്കും. സാധാരണയായി, ഇത് രണ്ട് മൂന്ന് മാസമെടുക്കും
അതെ, കോഡിംഗിനേക്കാൾ എളുപ്പവും നല്ല ശമ്പളമുള്ള ജോലിയും ചിലപ്പോൾ ഡവലപ്പർമാരേക്കാൾ മികച്ച ശമ്പളവും ലഭിക്കും. സോഫ്റ്റ്‌വെയർ അല്ലെങ്കിൽ വെബ്/മൊബൈൽ ആപ്ലിക്കേഷനുകളിലെ തകരാറുകൾ തിരിച്ചറിയാൻ സോഫ്‌റ്റ്‌വെയർ ടെസ്റ്റർമാർ സർഗ്ഗാത്മകത നേടേണ്ടതുണ്ട്. 
Contact Us Now To Get 5 Hourly Live Session for FREE
Talk to our Admissions Team to get your seats allocated
Clear My Course, 1st floor,
Ariyatil Building Near Vennala post office & Arakkakadavu Bridge,
Arakkakadavu,Ernakulam Kerala Pin -682028
See what our experts suggest
We invite you to explore the articles, interviews, and tips shared by Jijo Joseph (SEO Expert India)
, our expert and co-founder of

ClearMyCourse

. Immerse yourself in their knowledge and take your software testing skills to the next level. The guidance provided by these experts will empower you to become a confident and successful software tester.